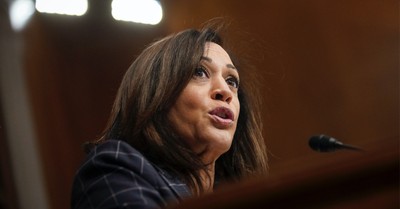 In the Broadway show Hamilton, as Gen. George Washington gives Alexander Hamilton his military command, he encourages and cautions the ambitious Hamilton:
"I know that we can win. I know that greatness lies in you. But remember from here on in, history has its eyes on you."
Joe Biden's Vice Presidential pick, Sen. Kamala Harris, would be wise to remember this stanza — not with visions of grandeur or ego-puffing pride, but in humility-inducing reflection about her responsibility to the people of this land, the patriots that have gone before and the principles that make our united history all possible.