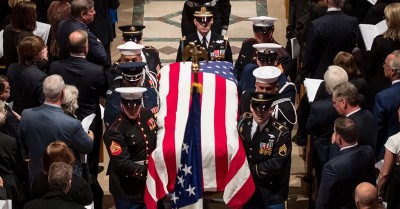 This past year, 2018, brought a number of great losses among our nation's leaders, both evangelically and politically. These godly, courageous men and women who have been dearly loved and followed by many over decades of time, finished their course here on earth and left this world for their heavenly homes. Though their presence is no longer with us, they have each left a unique and amazing legacy of light and servanthood among us.
As we remember the impact and influence of their lives this new year, may God help us to live out our own days with His renewed purpose and grace. May He enable us to fulfill His calling and live a life of service and love as each one of these leaders has so incredibly demonstrated.
Each day is a gift straight from God's hand. May He help us to live well.
Photo courtesy: Getty Images