Remembering 7 Christian Leaders and Influencers: Who Went Home to Heaven in 2018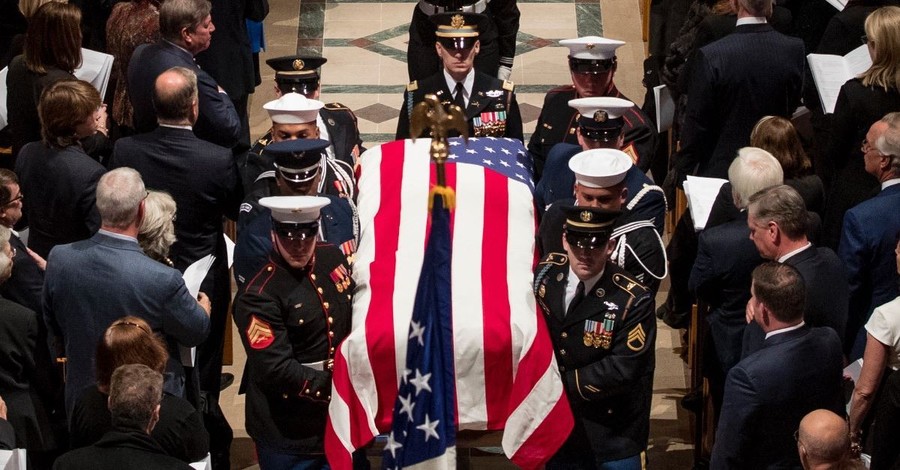 This past year, 2018, brought a number of great losses among our nation's leaders, both evangelically and politically. These godly, courageous men and women who have been dearly loved and followed by many over decades of time, finished their course here on earth and left this world for their heavenly homes. Though their presence is no longer with us, they have each left a unique and amazing legacy of light and servanthood among us.
As we remember the impact and influence of their lives this new year, may God help us to live out our own days with His renewed purpose and grace. May He enable us to fulfill His calling and live a life of service and love as each one of these leaders has so incredibly demonstrated.
Each day is a gift straight from God's hand. May He help us to live well.
Photo courtesy: Getty Images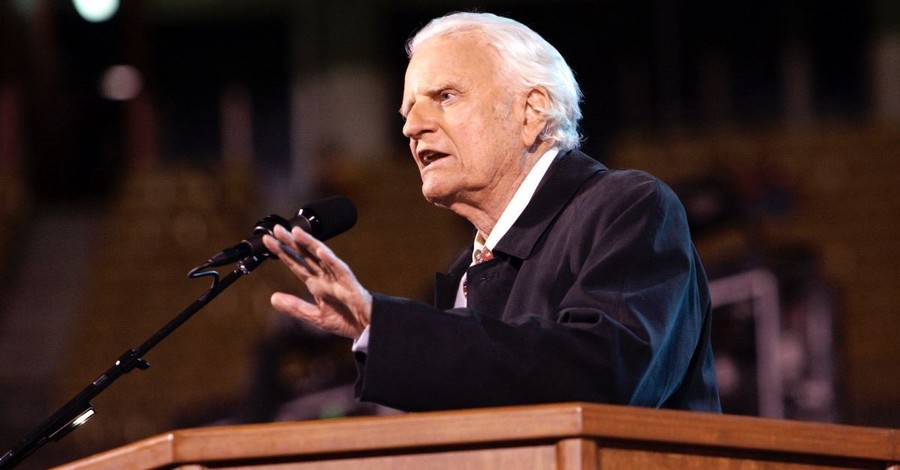 Billy Graham
The man lovingly known as "America's Pastor," Billy Graham, died at the age of 99 on February 21st, 2018 after a lifetime of service and faithfulness to the Lord. The Reverend Billy Graham preached God's Word with conviction and passion for over 60 years. Many, many people greatly miss his influence and light in this world. He lived for Christ alone, and that is what He will always be most remembered for. He never wanted the attention and limelight of the world, he didn't seek out fame or money, he only desired to lead others to know Jesus, the One who had changed the course of his own life at age 16 at a revival meeting.
Dr. Graham had the opportunity to preach the message of Christ's freedom and forgiveness all around the globe, reaching over 200 million people in more than 185 countries. He was given the privilege of leading hundreds of thousands of people to pray to receive Jesus Christ into their lives as Lord and Savior. His integrity and wisdom opened doors to offer spiritual support and guidance for United States presidents from Eisenhower to Bush. He was a friend to many - celebrities, politicians, athletes, and leaders - such as Martin Luther King, Jr., Bono, Muhammad Ali, Johnny Cash, Larry King, Queen Elizabeth, and WWII hero and Olympian Louis Zamperini.
He was named by Americans as "One of the Ten Most Admired Men in the World," a record-breaking 60 times with the Gallup poll. He became known through the years as not only a world-renowned evangelist, but as a kind, non-judgmental, loving and accepting soul, with a great sense of humor.
His message is timeless, powerful, and still relevant for today. Thank you, Rev. Graham, for touching this world with the Gospel of Christ so powerfully, thank you for your obedience and commitment to stay strong and walk closely with the Lord for so many years. What a tremendous legacy you have left behind.
"Someday you will read or hear that Billy Graham is dead. Don't you believe a word of it. I shall be more alive than I am now. I will just have changed my address. I will have gone into the presence of God." - Billy Graham
Photo courtesy: Getty Images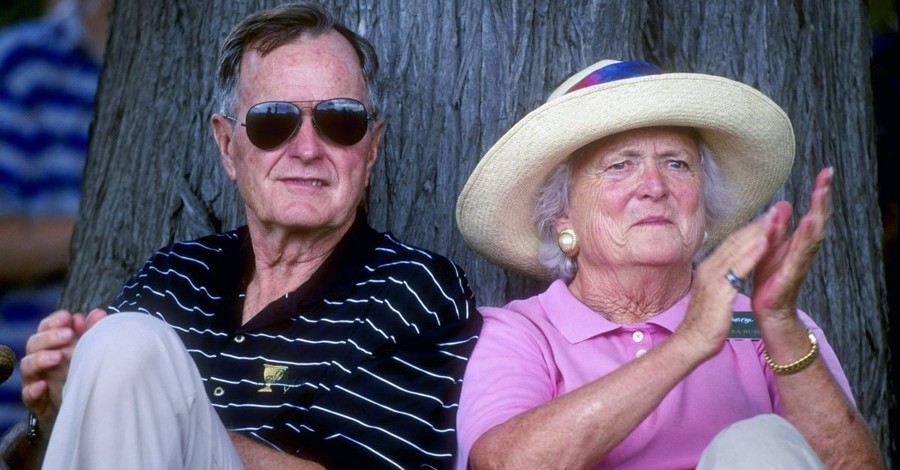 Barbara Bush
Former First Lady Barbara Bush left this world for her heavenly home on April 17th, 2018 at the age of 92. Finally reunited with her precious daughter Robin, who died at age 3 from leukemia, she is now healed and free in the powerful Presence of our God. 
And though she's no longer with us here, one thing is sure: her incredible influence has been left on this earth. She made a great mark through her years, and the legacy and light of this former First Lady will continue to shine through the people she touched and the values she lived.
She was greatly loved, adored, and respected by individuals all around the world. Mrs. Bush had a unique "realness" to her life that many women, from all walks of life, identified with. What seemed to matter to her most was not her title of First Lady, and the status and attention that comes with that. What mattered to her were people. She was quoted once as saying, "My life can be summed up in a nutshell: Faith, family, and friends." And that is who she was. Her caring example and powerful legacy will extend on, through many of us, because she taught us how to be caring, strong, and giving, without losing our sense of humor.
Barbara Bush's life was characterized by her spirit of giving and service. Together, she and her husband of 73 years, George H.W. Bush, raised more than a billion dollars for charity since leaving public office. She was a present force in many, many lives and lovingly referred to as "The Enforcer" by those who knew and loved her. 
"At the end of your life, you will never regret not having passed one more test, not winning one more verdict or not closing one more deal. You will regret time not spent with a husband, a friend, a child, or a parent." - Barbara Bush
Photo courtesy: Getty Images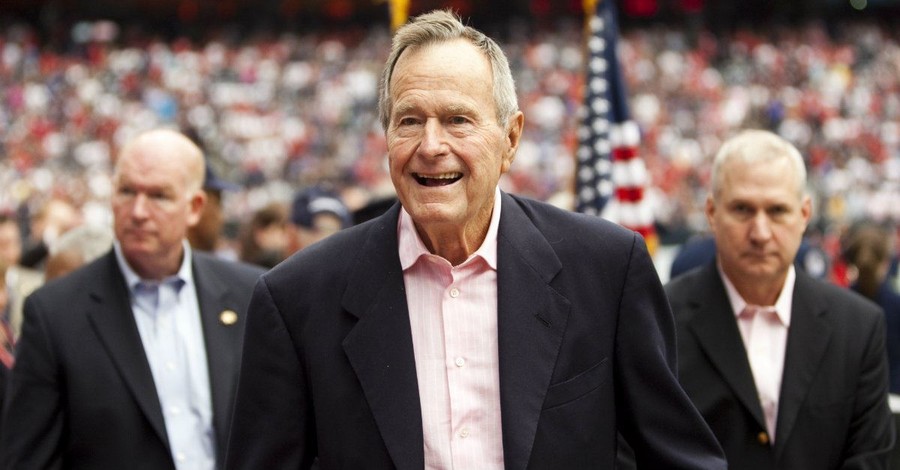 President George H.W. Bush
On November 30th, 2018, President George H.W. Bush left this world for heaven at the age of 94. At the end of his life, this 41st president, war hero and successful man of great character, spoke only of his longing to be reunited again with the love of his life Barbara who he was married to for 73 years, and their young daughter Robin who died at age 3 from leukemia. 
Mr. Bush served in the White House from 1989 to 1993, capping a career of more than 40 years in public service. A decorated Navy pilot who was shot down in the Pacific in 1944, he was the last of the World War II generation to occupy the Oval Office. He had been a two-term congressman from Texas, ambassador to the United Nations, chairman of the Republican National Committee, United States envoy to China, director of the Central Intelligence Agency and vice president, under Ronald Reagan.
And he achieved what no one had since Martin Van Buren in 1836 - winning election to the presidency while serving as vice president. Yet, all of his successes pale in comparison to what he valued most in his life – his family, service for his country, and love for God and people.
The legacy, service, strength and wisdom of President George H.W. Bush will continue to shine through the lives he influenced, and in the nation he loved.
"I do not mistrust the future. I do not fear what is ahead. For our problems are large, but our heart is larger. Our challenges are great, but our will is greater. And if our flaws are endless, God's love is truly boundless." - President George H.W. Bush
Photo courtesy: Wikimedia Commons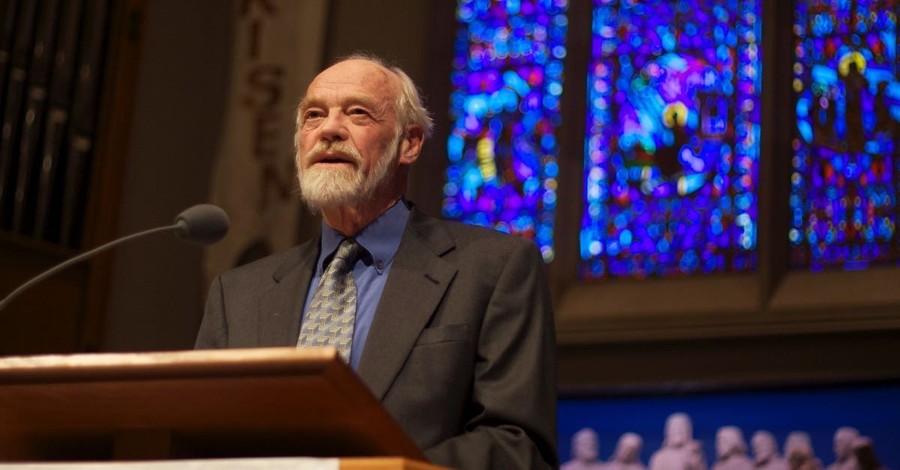 Eugene Peterson
On October 22nd, 2018, author of the bestselling The Message and longtime pastor lovingly referred to as the "shepherd's shepherd," ended his journey here on earth at the age of 85. In addition to The Message: The Bible in Contemporary Language, Eugene Peterson wrote over 30 other books on faith, life, hope, God's word, including an entire series of books on prayer. This brilliant writer and godly man left words and words, books filled with words and messages of hope, for our world to still pore over, to ponder, to help strengthen our faith and our walk with Christ.
Eugene Peterson was a founding pastor of Christ our King Presbyterian Church in Bel Air, Maryland where he served for 29 years. He also served as Professor of Spiritual Theology at Regent College in Vancouver, British Columbia until retiring in 2006.
His life is a life well-lived, full of grace, prayer and great wisdom. Many will always be grateful for his service to Christ and his words that have encouraged so many.
"The life of faith isn't meant for tourists. It's meant for pilgrims." - Eugene Peterson
Photo courtesy: Wikimedia Commons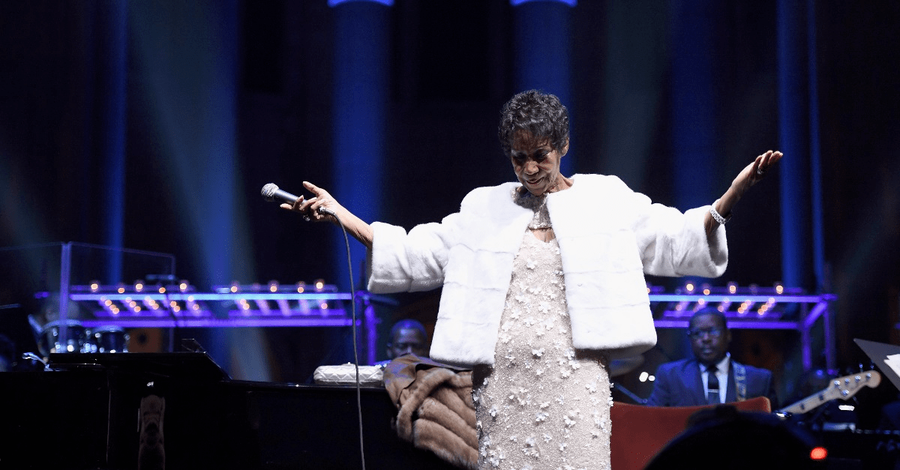 Aretha Franklin
Aretha Franklin went home to heaven on August 18, 2018 at the age 76. This much-loved multiple Grammy musician is best remembered as the Queen of Soul, whose profound legacy will continue to influence the music industry for generations. Aretha Franklin's musical gifts became apparent at an early age. A gifted pianist with a powerful voice, Franklin got her start singing in front of her father's congregation. 
By the age of 14, she had recorded some of her earliest tracks at his church, which were released by a small label as the album Songs of Faith in 1956. In 1967, the hit song "Respect" reached No. 1 on both the R&B and pop charts and won Aretha her first two Grammy Awards. She continued to be a strong symbol of empowerment for the Civil Rights Movement during many years of that timeframe.
In 1987, Franklin became the first female artist to be inducted into the Rock and Roll Hall of Fame and was also awarded an honorary doctorate from the University of Detroit. That same year, she released the album One Lord, One Faith, One Baptism, which won the Grammy for Best Soul Gospel Performance. She received both a Grammy Lifetime Achievement Award, Kennedy Center Honors and was awarded the Presidential Medal of Freedom.
Ms. Franklin's legacy and inspiration will live on strong through all those who have been impacted by the gift of her music and life.
"My faith always has been and always will be important to me. It certainly has sustained me to this day." - Aretha Franklin
Photo courtesy: Getty Images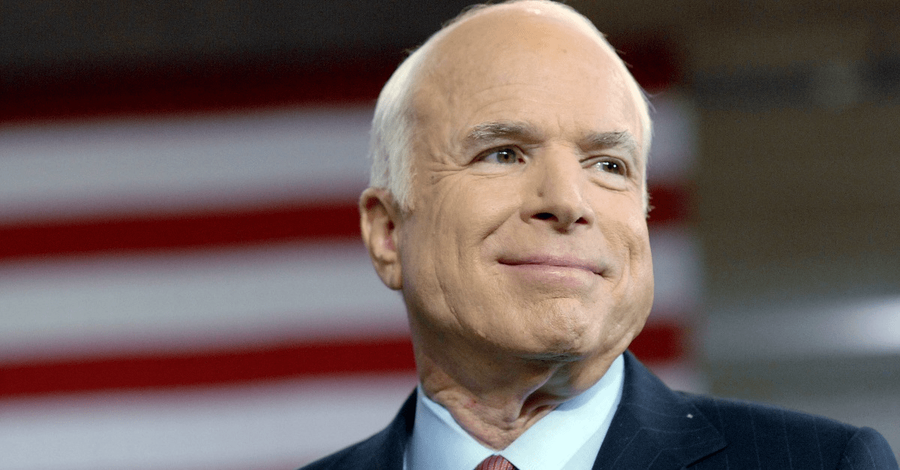 John McCain
John McCain, longtime US senator, presidential candidate, veteran, and Vietnam war hero, died on August 25th, 2018, at the age of 81. He had fought a year-long battle with glioblastoma, an aggressive form of brain cancer. 
Known as "the Maverick," McCain left behind a legacy of great courage and strength for our country. He was willing to take a stand on issues that were difficult. He was authentic, he was real. He was willing to act even in the midst of uncertainty. He believed in his country, and when asked about that in an interview with Tom Brokaw just a year before his death, he said this, "I believe in America, I believe in its people…I am not a pessimist about the future, I still think we're still a shining city on a hill."
McCain first stepped into the public spotlight as a Navy fighter pilot during the Vietnam War when his plane was shot down. He was then taken prisoner and sadly suffered five and a half years of torture and confinement before his release in 1973. McCain earned a number of awards for his service to our country, the Silver Star, Bronze Star, Purple Heart and Distinguished Flying Cross.
In one of his last interviews, McCain was asked how he would like to be remembered by the American people, he quickly stated, "He served his country…I hope, we could add, honorably." In another interview, he added, "And he loved his family."
"Courage is not the absence of fear, but the capacity to act despite our fears." - John McCain
Photo courtesy: Getty Images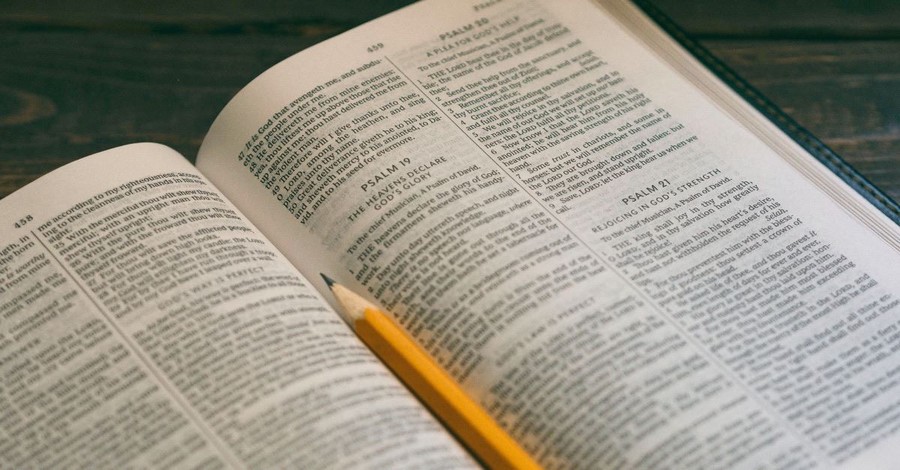 Arthur Rorheim
The Chicago youth minister who co-created the Awana program and served the organization for over 70 years died January 5th, 2018 at the age of 99.
Mr. Rorheim successfully re-shaped evangelical church life in America by introducing a Scripture-centered kids ministry and the idea of church programming on weeknights. As Awana's co-founder, longtime executive director, and president emeritus, he saw the organization grow from a weekly club at his church on Chicago's North Side to 47,000 churches from 100 denominations and gathering more than 3.7 million participants a week. He named the program Awana, based on its key verse from 2 Timothy 2:15, "Approved workmen are not ashamed."
Many of today's Christian leaders acknowledge the impact of Awana, and Rorheim himself, on their spiritual lives, and millions from around the world have participated or volunteered with the program over the years. Mr. Rorheim's unwavering commitment to leadership training and reaching and discipling children and youth will always be remembered. His legacy will continue to live on in countless ways around the world, as children, youth and adults continue to know, love and serve the Lord Jesus Christ.
"Children all over the world have the same needs—they need Christ's redemption and they need adults to love them—and that He could use Awana to meet the needs of their hearts." - Arthur Rorheim
To read more by Debbie McDaniel visit: www.debbiemcdaniel.com,https://www.facebook.com/DebbieWebbMcDaniel/,https://www.instagram.com/debbiemcdaniel/, https://twitter.com/debbmcdaniel
Photo courtesy: Unsplash

 

 
---