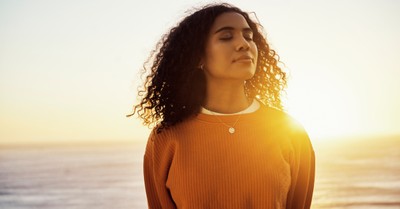 Satan is the accuser (Rev. 12:10), and something that he constantly puts us on the stand for is being a human in a fallen world. We are taught to feel guilty for so many things that, quite frankly, come with the territory of being a limited being in a broken world.
We live in temporal bodies that are constantly breaking down. We live in a world that is full of toxins and fumes. And even if that weren't true, we still wouldn't be perfect.
And the good news is that God isn't surprised by any of it! This doesn't mean we shouldn't do everything we can to overcome sin. But it does mean that we shouldn't feel guilty for things that aren't sins but are the result of merely being human.
This is such a relief. We don't have to be embarrassed by things out of our control, and we certainly don't have to be embarrassed by the way God made us. We can draw near to him instead.
Here are 5 things God is not surprised by:
Photo courtesy: ©Getty Images/Pixdeluxe