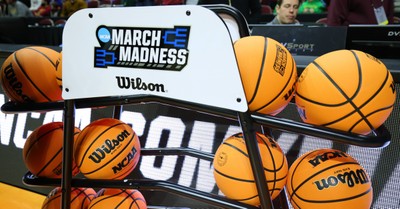 Why do millions love March Madness?
One reason relates to the sense of chaos that infuses the games with an air of unpredictability. Upsets are common and, unless they happen to your school, we get to embrace the seeming randomness of each game's outcomes without being personally invested in the results. We can root for the underdogs without any sense of disappointment when they lose. There aren't many other areas of our lives where we can emotionally invest in something without any real risk if it doesn't go our way.
However, the second reason is, perhaps, more relevant to our larger calling as Christians. March Madness—and, more specifically, the brackets, competitions, and good-natured fun that frequently accompany it—creates a sense of community for those who take part. It gives people a common interest to unite around and experience together. Even people who don't care all that much about the sport can be included alongside those who live and breathe basketball.