Jim Denison
| Denison Forum
| Tuesday, September 14, 2021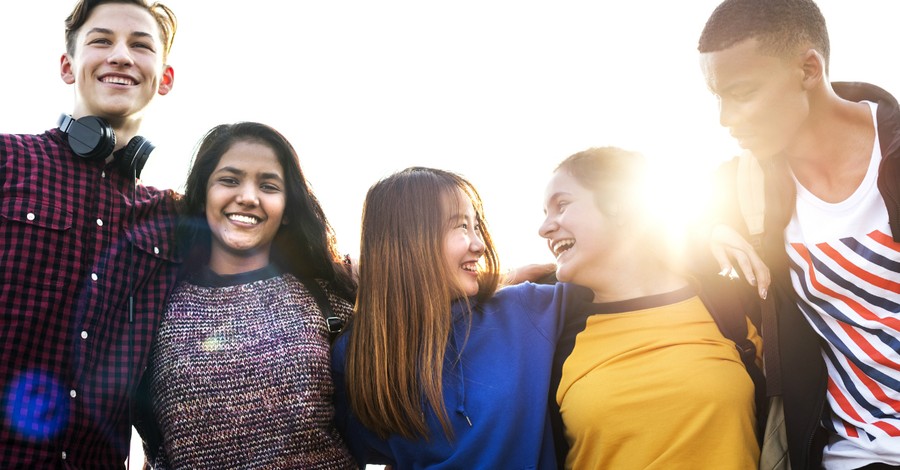 I have ridden the New York City subway system a few times over the years. As a result, I have some idea of the frustration felt by hundreds of passengers who were stranded the evening of August 29th when a power outage disrupted half of the system for several hours.
It turns out, the shutdown was likely caused by someone accidentally pressing an "Emergency Power Off" button. How could this happen? The plastic guard designed to prevent accidental activation was missing.
Apparently, no one thought to replace the guard until it was needed. By then, it was too late. Let's consider this story as a cultural parable.
"The warm courage of national unity"
On this day in 2001, a National Day of Prayer and Remembrance Service was held at the National Cathedral in Washington, DC. In his remarks, President George W. Bush stated:
"Today, we feel what Franklin Roosevelt called the warm courage of national unity. This is a unity of every faith and every background. It has joined together political parties in both houses of Congress. It is evident in services of prayer and candlelight vigils and American flags which are displayed in pride and wave in defiance. Our unity is a kinship of grief and a steadfast resolve to prevail against our enemies."
President Bush was right: in those days, our nation was united in grief for those we lost and a common resolve to defeat our common enemy. Our enemies were external, threatening America from distant shores.
By contrast, with the coronavirus pandemic, our enemy is a virus that weaponizes us against each other. The next person we meet can infect us. One result is an atomization of our culture, a pervasive fear of each other and a drive for safety found in isolation.
Video games are "eroding mass culture"
Technology is exacerbating this escalating social quarantine.
George Mason University economics professor Tyler Cowen writes in Bloomberg Opinion: "The self-contained nature of games means they are not only eroding mass culture but also making government regulation more difficult." He notes that video games produce more revenue than global movies and North American sports combined while functioning as a "closed system" that isolates players from the larger culture.
A study issued yesterday by New York University reports that social platforms have intensified political polarization while eroding trust and democratic norms. Technology is increasingly virtualizing work, health care, shopping, and personal interactions.
For decades now, it seems we have been retreating from each other. Yuval Levin is right: institutions that used to unite us by teaching shared values are now platforms for personal advancement. In discussing his latest book, Rationality: What It Is, Why It Seems Scarce, Why It Matters, Harvard psychology professor Steven Pinker adds:
"We achieve rationality by implementing rules for the community that make us collectively more rational than any of us are individually. People make up for one another's biases by being able to criticize them. People air their disagreements, and the person with the strongest position prevails. People subject their beliefs to empirical tests."
But if members of the community are increasingly quarantined from one another by pandemic fears and technological isolation, will our collective and individual rationality suffer?
Guarding our spiritual "power off" button
Returning to the New York City subway power outage: sin hits our spiritual "power off" button by isolating us from the Holy Spirit and thus from the power source God intends for our lives. By contrast, living in genuine community functions as a guard to prevent such "outages." We hold each other accountable for our failings and encourage each other to be and do our best.
Three interrelated consequences follow.
First: God made us to need each other.
After describing all he created as "good" or even "very good" (Genesis 1), the Lord first used the words "not good" with reference to isolation: "It is not good that the man should be alone" (Genesis 2:18). We are branches of a common vine (John 15:1-2), members of a common body (1 Corinthians 12:27).
Second: The secular existentialism of our day is dangerous.
We have been taught to separate Sunday from Monday and religion from the "real world," thus isolating God from the rest of our lives. We have also been encouraged to embrace self-reliance and personal authenticity as the path to flourishing, thus isolating us from each other.
Third: True intimacy with Jesus defeats sin and creates community.
In opposition to the sacred/secular compartmentalization of our day, Jesus intends to be a real-time, 24/7/365 presence in our lives. He is just as real, living, and active in our world as when he walked our planet physically.
When we begin each day by connecting with him in worship and then walk through the day by practicing his presence, his Spirit makes us more like our Savior (Romans 8:29), manifests the "fruit" of godliness (Galatians 5:22-23), and empowers us to defeat sin and Satan. In addition, the closer we draw to our Father, the closer we draw to his children.
Billy Graham: "Now we have a choice"
Dr. Billy Graham also spoke at the National Day of Prayer and Remembrance Service on this day in 2001. He stated: "Our nation has been attacked, buildings destroyed, lives lost. But now we have a choice: whether to implode and disintegrate emotionally and spiritually as a people and a nation; or to choose to become stronger through all of this struggle, to rebuild on a solid foundation."
Over the last twenty years, I fear we have chosen the former more than the latter.
But you and I can "choose to become stronger" through the struggles we face. We can seek Jesus with greater intimacy and passion than ever before. We can serve him alongside our faith family with greater depth of community than ever before. Each resolve will strengthen the other and show our broken culture the difference Christ can make in every life that is fully surrendered to his lordship.
Toward the end of his remarks, Dr. Graham recited the old hymn, "How Firm a Foundation," inviting our nation to claim its promise as ours:
Fear not, I am with thee; O be not dismayed.
For I am thy God, and will still give thee aid;
I'll strengthen thee, help thee, and cause thee to stand,
Upheld by my righteous, omnipotent hand.
Will you "be not dismayed" today?
Publication date: September 14, 2021
Photo courtesy: ©GettyImages/Rawpixel
---
---