Michael Foust
| ChristianHeadlines.com Contributor
| Updated: Jul 24, 2019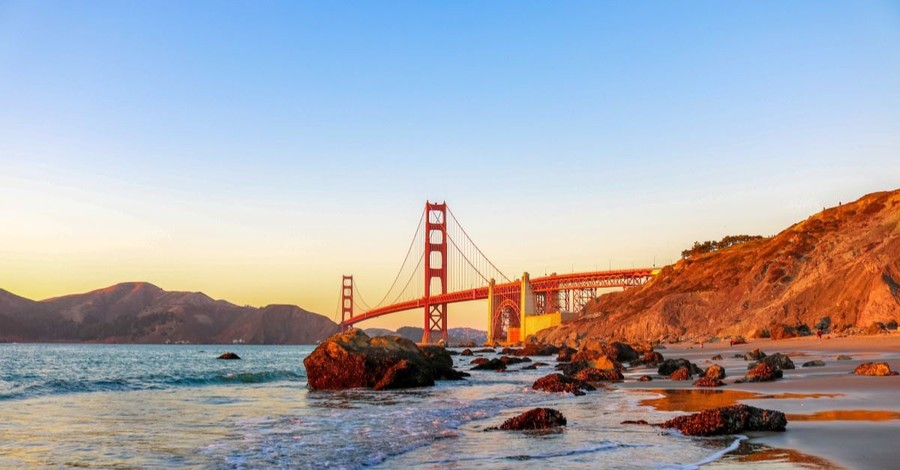 San Francisco employees on official business won't be permitted to travel to states with restrictive abortion laws under a new law passed Tuesday.
The city's 11-member board of supervisors voted to ban city-funded travel to states with such laws, Courthouse News reported. It also prohibits the city from contracting with companies headquartered in states with restrictive abortion laws.
"It will expand the existing ordinance to states that have waged war on our constitutionally protected right to an abortion," San Francisco Supervisor Vallie Brown said.
It passed unanimously.
"Let's put our money where our mouth is," Brown said.
Georgia, Kentucky, Louisiana, Mississippi and Ohio are among the states that have passed strong pro-life laws this year. 
"As we're seeing this moving forward, I've felt like we should be pushing something that makes a difference," Brown previously told San Francisco Weekly. "We feel protected, but when the health of women across the country are in jeopardy, us women in San Francisco need to stand up and say, 'No.'"
The city already had a law prohibiting official travel to states it says discriminate against LGBT individuals. Ten states are currently on that list: Alabama, Kansas, Kentucky, Mississippi, North Carolina, Oklahoma, South Carolina, South Dakota, Tennessee and Texas, according to Courthouse News.
"States that are having these horrific bans, I'd like to see them hurt financially," Brown said. "That is a universal language of economic health. If they're going to put women in a situation that could hurt their economic health – like having children when they're not ready – then we should hurt their economic health as a state."
Planned Parenthood of Northern California supported the new law, according to San Francisco Weekly.
"It's a really tough battle, and until the next election in 2020, it'll continue to be," Brown told the publication. "It's terrifying and I'm worried we're going to keep going back. Are we going to have our right to vote taken away next? I see them just tearing apart our rights in the next year. We need to stop them now, before they completely shred them."
Related: 
Maine Abortion Clinics to Lose $2 Million under Trump Pro-Life Rule
Trump's Protect Life Rule Results in Illinois Losing $2.4 Million 
Trump Admin. Begins Defunding $60 Million from Planned Parenthood
Court OKs Trump Rule Defunding $60 Million from Planned Parenthood
University of Chicago Ph.D. Student Surveys Thousands of Biologists and Most Agree that Life Begins at Conception
'Let's Be the Louder Voice': GiveSendGo's Pro-Life Campaign Counters GoFundMe's Pro-Abortion Fundraiser
Christian Leaders Gather to 'Bless' Texas Abortion Clinic: 'God Is Already Present'
Michael Foust is a freelance writer. Visit his blog, MichaelFoust.com.
Photo courtesy: Natalie Chaney/Unsplash
---
---