Michael Foust
| ChristianHeadlines.com Contributor
| Friday, June 14, 2019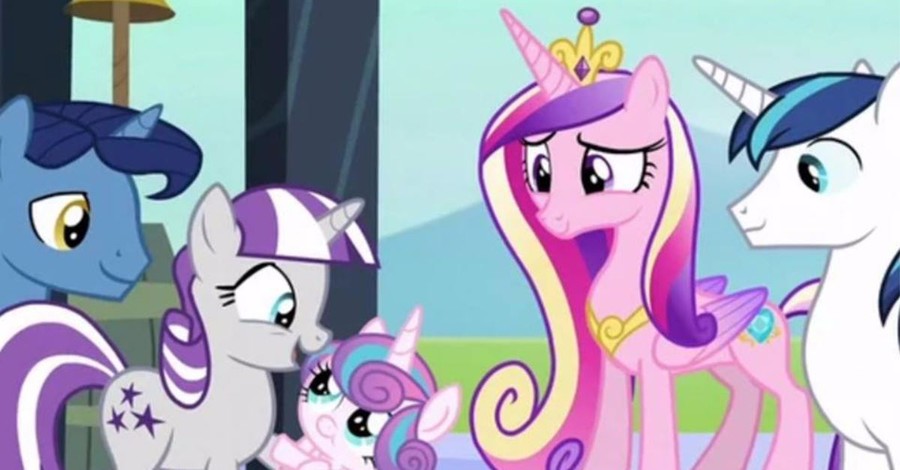 Another animated series is set to debut LGBT characters, and this time it's a program that parents may have watched as a child: My Little Pony.
The television series My Little Pony: Friendship Is Magic will introduce a lesbian couple – Aunt Holiday and Auntie Lofty – in Saturday's episode on Discovery Family. The couple are caretakers for the pony Scootaloo, according to ComicsBeat.com and BuzzFeedNews. 
The episode is titled "The Last Crusade."
"My Little Pony has always been about friendship and accepting people (or ponies) that are different from you. So it just felt like something important to do," Michael Vogel, a writer and producer of the My Little Pony series, told BuzzFeedNews. Vogel is gay.
My Little Pony: Friendship Is Magic is in its ninth and final season. The first eight seasons are on Netflix. 
The newest episode was written by Nicole Dubuc.  
He credited Dubuc and another writer, Josh Haber, for sticking with the plot. 
"Nicole and I thought this was a great opportunity to organically introduce an LGBTQ couple in the series, and we asked Hasbro and they approved it," Vogel said. "With Josh and Nicole running the final season together, it was something we all wanted to do – bring this out couple into the final season and make them 'officially' a part of the MLP world."
Diversity and representations, Vogel told BuzzFeedNews, is "my first priority on everything I work on."
Related:
'Stand Proud All Year Long': Cartoon Network Celebrates LGBT Pride Month with the Powderpuff Girls
Arthur Becomes 1st PBS Cartoon with a Gay Wedding – 'It's a Brand-New World'   
Alabama Declines to Air Arthur Episode Featuring a Same-Sex Wedding
Netflix Launches 'Drag Queen Superhero' Cartoon Series… for Kids?
Avengers: Endgame Included Marvel's 1st Gay Character
Did Shazam! Have a Gay Superhero We Didn't Notice?
Marvel Makes History with Its 1st Drag Queen Superhero
Michael Foust is a freelance writer. Visit his blog, MichaelFoust.com.
Photo courtesy: Hasbro
---
---