Mikaela Mathews
| ChristianHeadlines.com Contributor
| Wednesday, May 22, 2019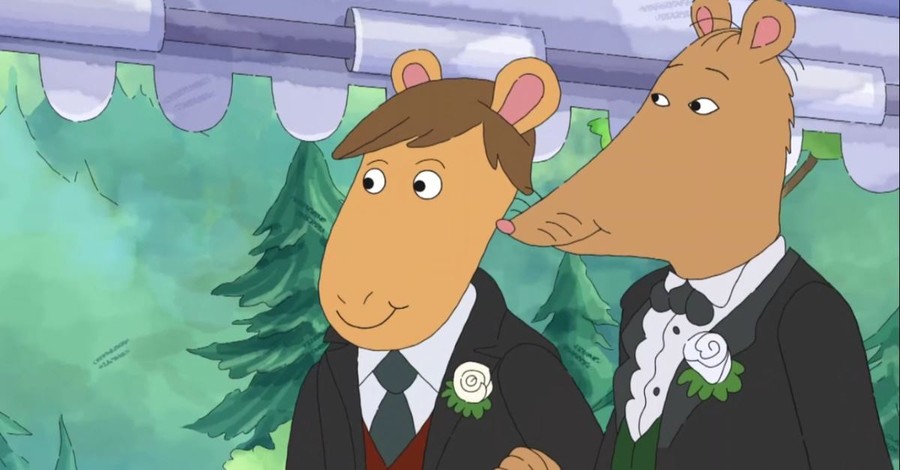 Alabama Public Television refused to air an episode of the children's TV show, 'Arthur', because of a gay wedding scene.
The season premiere aired nationally on May 13. As Christian Headlines previously reported, in the episode, Arthur and his friends attend their teacher Mr. Ratburn's wedding. They don't know who he is marrying until they see him walking down the aisle with another man.
After the nuptials, Arthur recaps the events with his friends, one of whom says, "Yep, it's a brand-new world." People Magazine speculated this could have been a "nod to the changing times."
"Parents have trusted Alabama Public Television for more than 50 years to provide children's programs that entertain, educate and inspire," Director of APT, Mike Mckenzie said, according to CBN News. "More importantly – although we strongly encourage parents to watch television with their children and talk about what they have learned afterwards – parents trust that their children can watch APT without their supervision. We also know that children who are younger than the 'target' audience for Arthur also watch the program."
Responses to the episode were mixed.
According to AL, mom and substitute teacher Misty Souder, celebrated the inclusivity and complained to APT for taking the show off the air. "I just want [my daughter] to be aware," Souder said. "There's too much going on not to stand up for stuff, even if it's Arthur. I never thought I'd be going to battle for a gay rat wedding, but here we are."
"For anyone who missed it, Mr. Ratburn married his male partner on the most recent episode of #Arthur," wrote one Twitter user. "big props for celebrating love and fearlessly exampling to a young audience all types of relationships."
Others were more concerned and confused.
"#Arthur is a kids [sic] show that tackles on a lot of serious issues, which is a good thing. But now, their [sic] going a little too far with it. #PBS," one Twitter user noted.
"OK so apparently Mr. Ratburn from Arthur is gay…. That's cool and all but why? It's a kids show, it doesn't exactly 'need' an openly gay character," wrote another user. "Don't get me wrong, I respect the LGBTQ+ community. I just don't understand why so many TV characters are gay these days. #Ally"
Nonetheless, PBS stands behind his decision to make Mr. Ratburn gay. "PBS KIDS programs are designed to reflect the diversity of communities across the nation. We believe it is important to represent the wide array of adults in the lives of children who look to PBS KIDS every day," the network said in a statement to People Magazine.
APT has not shied away from pulling episodes like this before. In 2005, an episode of "Postcards from Buster", an "Arthur" spinoff show, highlighted a little girl who showed pictures of her mother and her female partner. APT refused the episode. Shortly after, due to public disapproval, PBS pulled the episode from distribution. According to CBN, Security of Education Margaret Spellings put pressure on PBS for the gay feature, even "asking PBS to strongly consider returning the federal money that went toward its production."
Photo courtesy: PBS
---
---