Michael Foust
| ChristianHeadlines.com Contributor
| Monday, April 8, 2019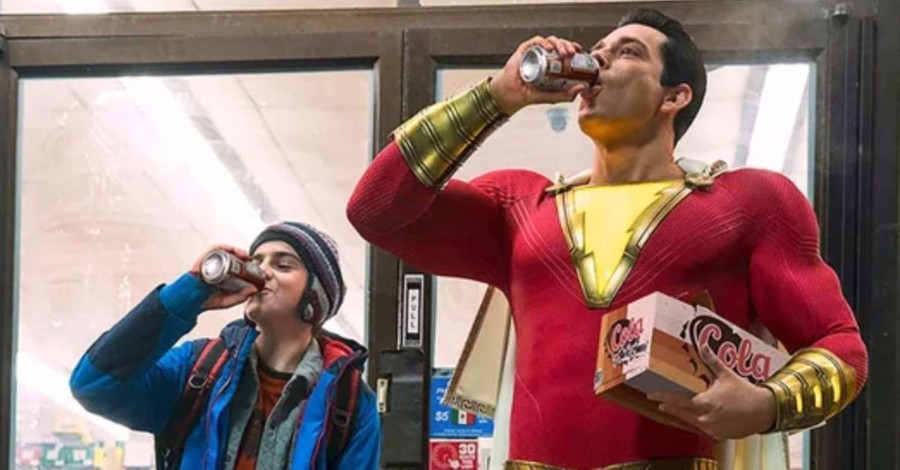 The blockbuster film Shazam! may have introduced the first LGBT character in the DC Comics film universe without most moviegoers noticing. 
Shazam! (PG-13) grossed more than $50 million over the weekend, telling the story of a 14-year-old boy who becomes "Shazam" – a superhero in an adult body who can fly. 
Although Shazam is heterosexual, his foster care sibling Pedro may not be. 
Toward the end of the film, Shazam shares his superhero powers with Pedro and his four other foster siblings, all of whom become superheroes in adult bodies. Soon they are transported into a strip club (moviegoers don't see inside it). As they walk out, Pedro says, "Not my thing." Uproxx reported Pedro's possible homosexuality. Plenty of Shazam! fans on Twitter believe Pedro likely is gay – and that his story could expand in a sequel. 
DC hasn't confirmed if Pedro is gay, although before the film was released, director David F. Sandberg and producer Peter Safran teased the movie might have an LGBT character. 
Asked about the lack of LGBT superheroes in DC and Marvel films, Sandberg told Pink News, "Don't want to put spoilers [out there] or anything… but I think you will see one sooner rather than later."
Added Safran, "I think on April 5 it will become clear." 
Shazam! was released April 5.
No DC or Marvel film has had an LGBT superhero. Pedro may have been the first, and his story could continue in a sequel. The film's ending implies that Shazam and his siblings will form a superhero team. 
Mark Strong, who plays the villain Dr. Thaddeus Sivana, said the superhero universe needs more LGBT superheroes.
"Society is changing – people are becoming much more inclusive, they're becoming aware of people who have been excluded," Strong told Pink News. "The more the merrier, I say. I think it's time."
Related: 
5 Things Parents Should Know About Shazam!
Michael Foust is a freelance writer. Visit his blog, MichaelFoust.com.
Photo courtesy: DC
---
---