Michael Foust
| ChristianHeadlines.com Contributor
| Thursday, August 8, 2019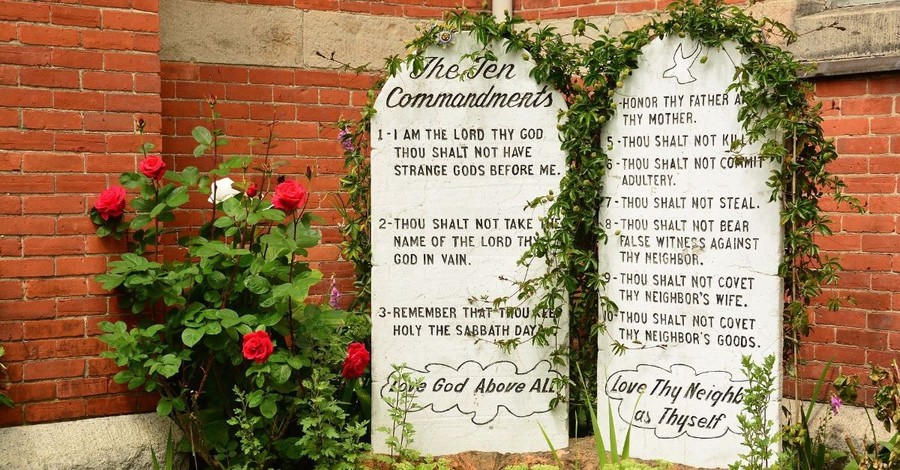 The Chinese government's opposition to the Ten Commandments has led to bloody confrontations between government leaders and Christians – and in at least a few churches, the Ten Commandments being replaced with portraits of Communist leaders.
Government officials across China last year began forcing churches either to take down the Ten Commandments or to erase the First Commandment: "You shall have no other gods before me."
The policy has sparked shocking violations of human rights and religious liberty.
The Ten Commandments in many churches have been replaced with portraits of communist revolution leader Mao Zedong and current Chinese President Xi Jinping, according to Bitter Winter, a religious liberty watchdog. Officials often tell the churches "things will be tough" if they don't cooperate.
A local government official told Bitter Winter that the Chinese Communist Party (CCP) is opposed to the First Commandment. In China, only the government and its leaders are to be worshipped. 
"Christianity claims that no other goods should be worshiped," the official said.
Still, some churches – even government-approved Three-Self congregations – are pushing back. Members of a Three-Self church in Zhengzhou city in the province of Henan tried stopping the forced removal of a Ten Commandments sign and poster Jan. 4. Three church members were injured and had to be sent to the hospital.
Church members told Bitter Winter that the government officials "were shouting that the Ten Commandments had to be torn down because they say that only one God should be worshiped."
When the church members put the Ten Commandments back up, the government officials broke into the church in May and tore them down again. 
Elsewhere, local government officials in Henan's Luoyang city also broke into a Three-Self church and tore down the Ten Commandments. A local official told Bitter Winter that the government's Religious Affairs Bureau had issued a notice "requiring clergy members to remove the first four of the Ten Commandments in their churches." 
"The Ten Commandments are the Christian doctrine and teachings," a frustrated Christian told Bitter Winter. "The first four commandments concern the worshiping of God. Deleting these is offensive to God. Why not change the CCP's manifesto and Party platform?"
Three-Self churches are legal within China but are heavily regulated. Because of the restrictions, millions of Chinese Christians have gone underground to worship in illegal churches.
Related:
'Abandon Your Faith': China Is Forcibly Merging Churches to Curtail Christianity
Trump Admin. Blasts China on Religious Persecution: 'The Stain of the Century'
China's Schools Teaching Children to 'Hate God' and Distrust Christian Parents, Report Says
'No Longer Safe' to be a Christian in China, says Believer who Fled
China Edits Pastor's Sermon, Deletes 'God Made Heaven and Earth'
China Beats and Arrests Pastor for Not Removing Church's Cross
China Launches Campaign to 'Dismantle' and Eliminate House Churches
Michael Foust is a freelance writer. Visit his blog, MichaelFoust.com.
Photo courtesy: Pixabay
---
---