Michael Foust
| ChristianHeadlines.com Contributor
| Thursday, July 18, 2019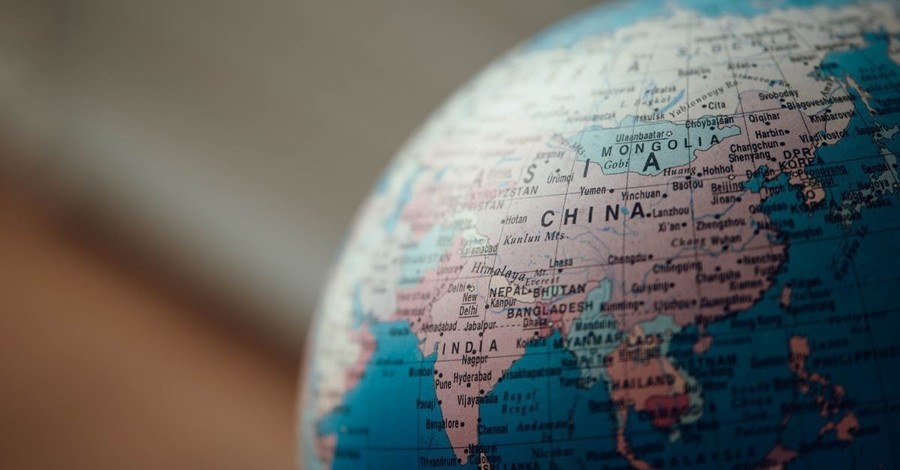 Children in China's primary schools are now being taught that belief in God is abnormal and that parents who are religious should not be trusted, according to a report out of the country.
The new direction is part of the country's crackdown on Christianity under the New Regulations of Religious Affairs that took effect in February 2018, according to Bitter Winter, a religious liberty watchdog. 
Even before the last was passed, government leaders viewed religion with skepticism. The crackdown intensified with the new law and impacted what is taught in schools, beginning in kindergarten.
"Before starting school, I told my child about God's creation, and he believed it. But after being taught at school, my child is like a different person. In atheistic China, these pure and innocent children have been taught to hate God," a Christian mother told Bitter Winter.
Essentially, schools are grooming children to be atheists, teaching them that religion is "Xie jiao," a Chinese expression that references anything that is heterodox and should not be trusted. Children are "taught to oppose their religious relatives" and that "believing in God is abnormal," Bitter Winter reported.
The son reportedly told his Christian mom, "My teacher says that Christianity is a Xie jiao. If you believe in it, you will leave home and not take care of me. You might set yourself on fire, too."
The school textbook, Morality and Society, teaches children to resist Xie jiao religious groups. Bitter Winter included pictures from the book.
"The teacher told us during class that Xie jiao groups are so terrible," the boy said.
When the boy found a pamphlet about Christianity, he angrily started poking holes in it with a fruit knife.
"Christianity is a Xie jiao," he said, telling his mother she "mustn't believe in it."
Testimonies from other Christian parents support the woman's report. 
In Xinzheng city in the province of Henan, a school held a special meeting to teach children how to oppose religion.
"If your mom goes to church and believes in God, she doesn't want you as her child anymore," the teacher told the children, according to Bitter Winter.
Children watched an anti-religion propaganda film that depicted religious people as monsters.
Parents of one child at the Xinzheng city school said their daughter is scared, fearing police will arrest her mom and dad. 
In Linzhang county in the province of Hebei, students were told to "supervise" their parents to make sure they don't practice religion, Bitter Winter reported. A boy then told his father that belief in God was dangerous and abnormal.
"It leads to a dead-end," the boy told his father. "If you attend gatherings, you will be arrested."
Related:
'No Longer Safe' to be a Christian in China, says Believer who Fled
China Edits Pastor's Sermon, Deletes 'God Made Heaven and Earth'
China Beats and Arrests Pastor for Not Removing Church's Cross
China Launches Campaign to 'Dismantle' and Eliminate House Churches
China Training Pastors to Preach on Communism, not the Bible 
Chinese Police Beat 60 Christians, Close Church and then Bury Bibles 
Chinese Official Vows to Eliminate Christianity in China
Michael Foust is a freelance writer. Visit his blog, MichaelFoust.com.
Photo courtesy: Chuttersnap/Unsplash
---
---