Michael Foust
| ChristianHeadlines.com Contributor
| Tuesday, July 9, 2019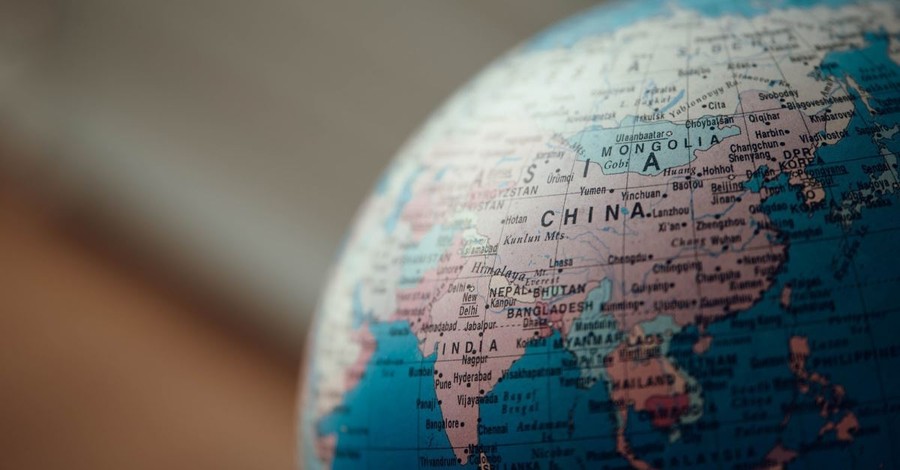 Two members of a church raided by Chinese authorities have fled to Taiwan and are now speaking out about the country's crackdown on Christianity. 
Liao Qiang and his family were members of the 800-member Early Rain Covenant Church, an unregistered illegal congregation in Sichuan province that was stormed by Communist authorities in December. The officials arrested more than 100 members along with Pastor Wang Yi, who was charged with "inciting subversion of state power." 
Churches in China must register with the government and join the Three-Self Patriotic Movement, but many don't in order to avoid censorship and restrictions. Early Rain is among the group of illegal churches. 
The 49-year-old Liao and his family are in Taiwan on a 15-day tourist visa and hope to be granted asylum in the United States, the Associated Press reported.
Chinese police ordered his 23-year-old daughter, Ren Ruiting, to tell them where she was going any time she left the house. Even worse, they said they couldn't guarantee her safety, she told AP.
"That's when I knew it was no longer safe for us here, and that my children were most in danger," Liao said.
China Aid, an advocacy group for Christians in the country, said believers who attend illegal churches often are charged with "inciting subversion of state power."
The government under Chinese President Xi Jinping considers Christianity a threat to the country's future. All religions have been ordered to "Sinicize" – that is, to observe and follow Chinese and Community Party beliefs and doctrine. Churches face retributions if they're not loyal. In recent months, Chinese authorities have bulldozed church buildings, torn down crosses and edited sermons. They often install security cameras on church buildings to monitor the members. 
China escalated a crackdown on illegal churches last year, according to the South China Morning Post.
"The moves were bolstered by amendments to the Religious Affairs Regulation that gave grass-roots officials more power to act against churches and impose tougher penalties for 'unauthorized religious gatherings,'" the newspaper reported.
The Early Rain pastor, Wang Yi, was critical of the government. He also annually commemorated the 1989 Tiananmen Square massacre, which is a taboo subject in China.
Ren wants to return to China in the future but only when it allows religious freedom.
"One day when China opens up, we'll go back," she said. "Whether it's five years, or even 10 years, we'll eventually make our way back to where God wants us to serve."
Michael Foust is a freelance writer. Visit his blog, MichaelFoust.com.
Related:
China Edits Pastor's Sermon, Deletes 'God Made Heaven and Earth'
China Beats and Arrests Pastor for Not Removing Church's Cross
China Launches Campaign to 'Dismantle' and Eliminate House Churches
China Training Pastors to Preach on Communism, not the Bible 
Chinese Police Beat 60 Christians, Close Church and then Bury Bibles 
Chinese Official Vows to Eliminate Christianity in China
Photo courtesy: Chuttersnap/Unsplash
---
---