Michael Foust
| ChristianHeadlines.com Contributor
| Thursday, September 26, 2019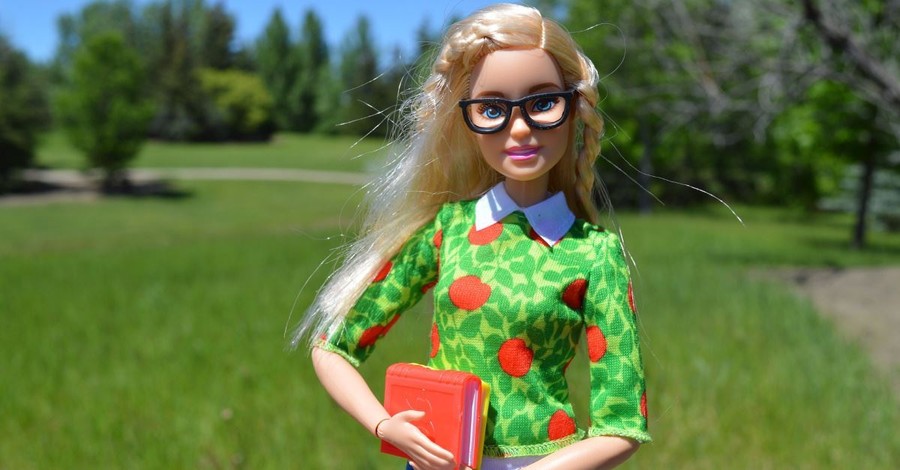 Mattel launched a line of gender-neutral dolls Wednesday it says includes 100-plus combinations in each kit, allowing children to dress a doll up as a boy, a girl – or a little bit of both.
The Creatable World line consists of six doll kits, each one including two hairstyle options (long and short) and multiple clothing options (women's and men's clothes, as well as gender-neutral options).  
Mattel is marketing it under the tagline, "All Welcome."
The company said it worked alongside a "dedicated team of experts, parents, physicians and most importantly, kids." Among the children who provided feedback were 15 who identify as transgender, gender-fluid or gender-nonbinary, according to NBC News.
"Toys are a reflection of culture and as the world continues to celebrate the positive impact of inclusivity, we felt it was time to create a doll line free of labels," said Kim Culmone, senior vice president of Mattel Fashion Doll Design, according to Bussiness Wire. "Through research, we heard that kids don't want their toys dictated by gender norms. This line allows all kids to express themselves freely which is why it resonates so strongly with them. We're hopeful Creatable World will encourage people to think more broadly about how all kids can benefit from doll play."
A television ad for the dolls shows children playing with the dolls as the voiceover proclaims the toys are "making play more inclusive than ever before." 
Mattel's website says Creatable World "gives kids a blank canvas to create their own characters. Switch long hair for short hair – add a skirt, pants or both. It's up to you! Mix and match, swap or share."
LGBT groups, including GLAAD, applauded the development.
"Mattel's new line of gender inclusive dolls encourages children to be their authentic selves and is the latest sign that toys and media aimed at kids are expanding to reflect how diverse children and their families actually are," GLAAD said. "So many children and parents never saw themselves represented in toys and dolls, but this new line raises the bar for inclusion thanks to input from parents, physicians, and children themselves."
But Bob Stith, a Southern Baptist gender issues expert, criticized the concept.
"Children can be notoriously fluid in many of their choices. Think foods for instance," he told Baptist Press. "So why would we blur the boundaries on something so significant [as gender]? That is the height of irresponsibility."
Stith, founder of Family and Gender Issues Ministries in Southlake, Texas, said God created only two sexes. 
"Certainly in a fallen world those lines can get blurred," Stith told the news service. "But the compassionate response is not to promote the blurring of the lines but to lovingly help our fallen culture to move back towards God's creative intent."
Related:
Merriam-Webster Redefines 'They' to Include a Non-Binary Person
Baptist Church Makes History, Calls Transgender Pastor
America's First 'Non-Binary' Person Switches Back: 'There Is No Third Gender' 
Elementary Teacher Comes Out as Non-Binary Transgender to K-5 Students  
Man Regrets Transgender Surgery and Life as Women, Says Media 'Misled' Him
What Does the Bible Say about Gender & Transgender Issues?
Talking to Your Children about Transgender
Michael Foust is a freelance writer. Visit his blog, MichaelFoust.com.
Photo courtesy: Pixabay
---
---