Michael Foust
| ChristianHeadlines.com Contributor
| Wednesday, September 18, 2019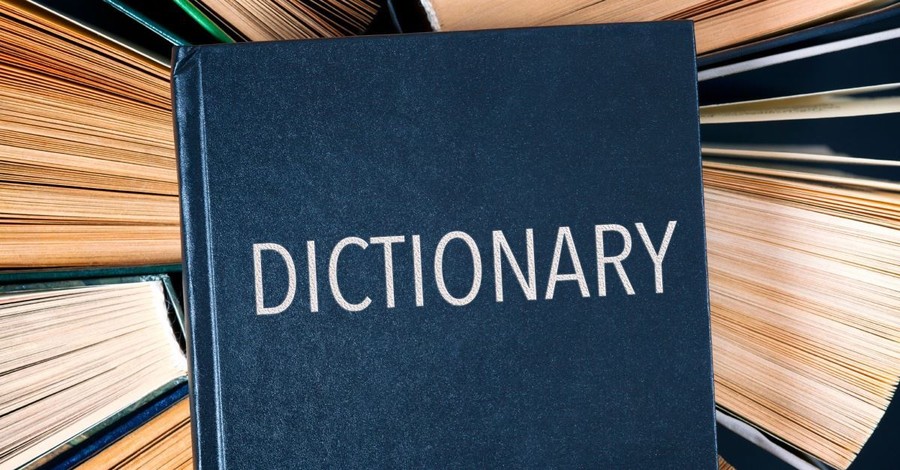 The dictionary that traces its roots to 19th-century author and lexicographer Noah Webster now says "they" can refer to one person – instead of only multiple people, as previously defined.  
Merriam-Webster said this week an additional definition had been added to the word "they" in reference to non-binary persons.
The additional definition reads: "Used to refer to a single person whose gender identity is nonbinary." 
It is accompanied by a sample sentence: "I knew certain things about … the person I was interviewing. … They had adopted their gender-neutral name a few years ago, when they began to consciously identify as nonbinary – that is, neither male nor female. They were in their late 20s, working as an event planner, applying to graduate school." 
The Human Rights Campaign, the nation's largest LGBT group, celebrated the news.
"Visibility matters. Pronouns matter," HRC said in a tweet. 
Others, though, didn't welcome the change. 
National Review called it "non-binary nonsense." 
Author Make Pantano also criticized the change.
"Leftists destroy everything, even language," he wrote on his blog, "In fact, leftists must destroy language and redefine words in order to make the things they believe sound less crazy than they are. This tactic has been extraordinarily effective in shaping our politics. After all, those who control the language control the debate."
He added, "In the spirit of redefining words in an effort to push a political agenda, the leftists who run Merriam-Webster have decided to add to the definition of 'they.' According to them, 'they' can rightly be used as a pronoun referring to single individuals who consider themselves to be gender non-binary. Why? Because the country is losing its d-- mind, that's why!"
Merriam-Webster was founded in the early 1800s. In 1843, according to its website, the company "bought the rights to the 1841 edition of Webster's magnum opus, An American Dictionary of the English Language, Corrected and Enlarged."
The company, the website says, "can be considered the direct lexicographical heir of Noah Webster." 
Related:
America's First 'Non-Binary' Person Switches Back: 'There Is No Third Gender' 
Elementary Teacher Comes Out as Non-Binary Transgender to K-5 Students  
Man Regrets Transgender Surgery and Life as Women, Says Media 'Misled' Him
4-Year-Old Boy Has 'Gender Dysphoria,' Should Dress Like a Girl, Judge Rules  
Kindergarteners Learn Transgender Kids Are 'Born This Way' in NEA-Sponsored Event
Outrage Ensues after Book Featuring Gay Characters is Removed from Children's Book Fair
What Does the Bible Say about Gender & Transgender Issues?
Talking to Your Children about Transgender
Michael Foust is a freelance writer. Visit his blog, MichaelFoust.com.
Photo courtesy: Getty Images/Ekaterina
---
---