Michael Foust
| ChristianHeadlines.com Contributor
| Tuesday, June 11, 2019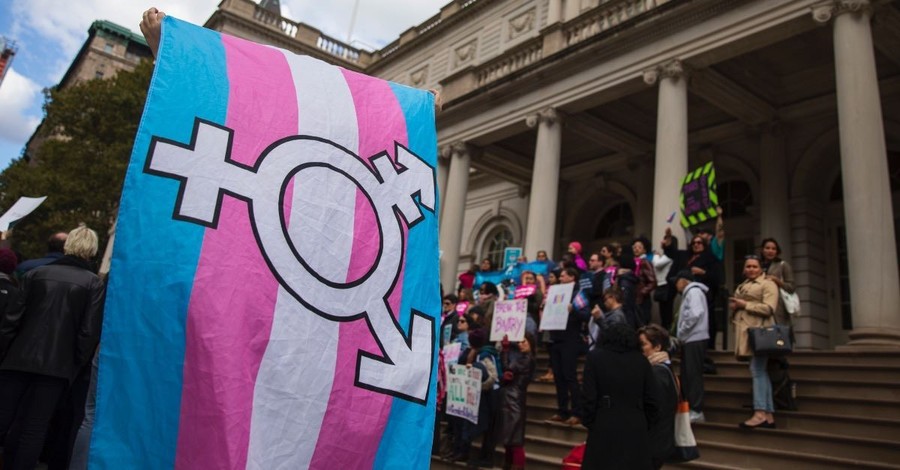 A male teacher came out as non-binary transgender in a pre-recorded video for elementary students last month and asked them to start calling him by the suffix "Mx.," according to a national legal group.
The teacher at Allis Elementary School in Madison, Wis., was previously known as Mark "Vince" Busenbark but in the video to students announces he is neither a boy or a girl but "everything in between." Busenbark asks the students to use pronouns such as "them" and their" instead of "him" or "her."
The video was shown to students in kindergarten through fifth grade May 16, according to Liberty Counsel, a legal group that specializes in religious freedom.  
"You know me as Mr. Busenbark or Mr. B," Busenbark says in the seven-minute video. "You've known me as the person in the science room, as the person with the plants and the animals, as the person who builds and helps you build. Most of what you know is true. Most of what you know won't change. But there is one truth that I've hidden from you -- until about a month ago from my fellow teachers and friends from family. 
"I am transgender," Busenbark says. "Do you know what that means? Maybe you don't. Maybe you've only heard those words through the filter of those who hate and fear."
Busenbark references a book, They Call Me Mix, about a girl who grows up to transition to non-binary.  
"This is really my story," Busenbark says about the book.
Busenbark then reads the book, which tells the story from the girl's perspective: "Are you a boy? Or a girl? How can you be both? Some days I am both. Some days I am neither. Most days, I am everything in between. When I was born, everyone decided and agreed that I was a girl. … As a kid, I never felt like just a girl."
At the end of the video, Busenbark talks to the students sand says little will change -- other than what they call him. 
"I am going to take my wife Stella Steel's last name and I am going to use not 'Mr.' and not 'Mrs.' but 'Mx.' So you can call me Mx. Steel."
Busenbark's new name is "Vica Steel."
At the end of the video, words on the screen say: "I am not just a boy. I am not just a girl. I'm both! And I am everything in between. I am Mx. Steel!"
Liberty Counsel sent a letter to the district requesting information about the video, including any parental notification forms. 
"The video appears to violate several District policies, as well as the constitutional prohibition against schools enforcing any kind of orthodoxy: 'If there is any fixed star in our constitutional constellation, it is that no official, high or petty, can prescribe what shall be orthodox in politics, nationalism, religion, or other matters of opinion or force citizens to confess by word or act their faith therein,'" the letter says, quoting a Supreme Court opinion, West Virginia v. Barnette. 
"This principle applies to manipulative 'requests' by a male teacher that children refer to him as a member of or mixture of the opposite sex; as well as to fabricated prefixes or titles like 'Mx.;' and to false or grammatically improper 'pronouns' like 'they.' The classroom is not a forum for Mr. Busenbark's activism."
Related:
Man Regrets Transgender Surgery and Life as Women, Says Media 'Misled' Him
4-Year-Old Boy Has 'Gender Dysphoria,' Should Dress Like a Girl, Judge Rules  
Kindergarteners Learn Transgender Kids Are 'Born This Way' in NEA-Sponsored Event
Outrage Ensues after Book Featuring Gay Characters is Removed from Children's Book Fair
What Does the Bible Say about Gender & Transgender Issues?
Talking to Your Children about Transgender
Michael Foust is a freelance writer. Visit his blog, MichaelFoust.com.
Photo courtesy: Getty Images/Drew Angerer/Staff
---
---