Michael Foust
| ChristianHeadlines.com Contributor
| Wednesday, January 8, 2020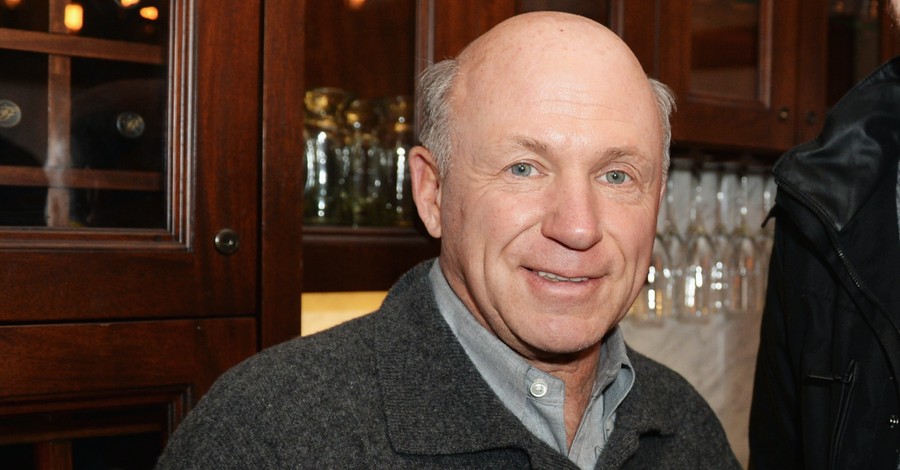 ---
Chick-fil-A CEO Dan Cathy says in a new letter that the company "inadvertently discredited" what he calls "outstanding organizations" when it changed its giving strategy and pulled funding last year from the Salvation Army and the Fellowship of Christian Athletes.
Cathy, in the letter to the American Family Association, also says the company has not waned in its corporate purpose to "glorify God."
Cathy addressed the letter to AFA President Tim Wildmon, who had written Cathy and asked the Chick-fil-A CEO two questions, including, "Will Chick-fil-A publicly state that it does not believe the Salvation Army and FCA are hate groups because of the ministries' beliefs about sexuality, marriage, and family?"
Cathy, in his letter, applauded the ministries.
"As you have seen, recently we announced changes to our giving strategy at the Chick-fil-A Foundation," Cathy wrote. "These changes were made to better focus on hunger, homelessness and education. We understand how some thought we were abandoning our long-standing support of faith-based organizations. We inadvertently discredited several outstanding organizations that have effectively served communities for years. Some also questioned if our commitment to our Corporate Purpose was waning. Let me state unequivocally: It is not."
Earlier in the letter, Cathy had said he agreed with his late father, Truett Cathy, who founded the company on biblical principles.
"My dad was deeply committed to his Christian faith," Dan Cathy wrote. "My siblings and I share his deep conviction to live out our faith by serving with generosity and humility in the marketplace. Since 1982, our Corporate Purpose daily reminds us that we are here 'To glorify God by being a faithful steward of all that is entrusted to us. To have a positive influence on all who come in contact with Chick-fil-A.' Indeed, it is our faith and purpose that drives our mission for serving great food in a way that demonstrates care for you on a daily basis."
Wildmon, on Tuesday, said the letter from Cathy was positive news.
"This response was a welcomed clarification," Wildmon wrote in a letter to AFA supporters. "It appears that Mr. Cathy understands how many evangelicals perceived the company's decision, as he stated that these Christian groups were 'inadvertently discredited.' The fact that Dan Cathy called these two Christian groups 'outstanding organizations' will mean a lot to evangelicals."
Wildmon said the company will "continue to monitor Chick-fil-A's corporate giving, at least for the foreseeable future."
"Most of the Christians I know love Chick-fil-A and want to trust the company to uphold scriptural principles," Wildmon wrote. "We have all been huge fans of Chick-fil-A, and want that to continue."
Cathy said the intent of Chick-fil-A's corporate giving "has always been to have impact—not to make a statement or support a political or social agenda."
"In the future, our company will seek to make a greater impact by addressing the challenges of hunger, homelessness and education," he wrote. "Chick-fil-A will give to faith-based and other organizations that we believe to be highly effective in a particular area. Grant recipients will likely rotate, as we assess from year to year partners who help us meet our stated goals. Also, our Operators in your community will continue to invest in local causes that are meaningful at their discretion. Additionally, our family will continue to fund and operate our family foundations and give to other charities of our choice. We have been entrusted with much to share and the needs are great."
Related:
Salvation Army Releases Statement following Chick-fil-A's Decision to Halt Donations
Chick-fil-A Fans Outraged after Company Caves, Halts Donations to FCA, Salvation Army
Chick-fil-A's Sales Have Doubled Since LGBT Boycott Began in 2012
Video of Joy-Filled Chick-fil-A Worker Goes Viral with 500,000 Views
Chick-fil-A Employee Performs CPR, Saves Stranger's Life: 'God Placed Me' There
Chick-fil-A Worker Leaps out Drive-Thru Window, Saves Choking Boy
Chick-fil-A Worker Prays over Customer in Viral Pic -- the 'Spirit Led Him'
Chick-fil-A Manager Changes Flat Tire for 96-Year-Old WWII Veteran
Michael Foust is a freelance writer. Visit his blog, MichaelFoust.com.
Photo courtesy: Getty Images/Gustavo Caballero/Staff; Pictured is Chick-fil-A CEO, Dan Cathy
---
Michael Foust has covered the intersection of faith and news for 20 years. His stories have appeared in Baptist Press, Christianity Today, The Christian Post, the Leaf-Chronicle, the Toronto Star and the Knoxville News-Sentinel.