Michael Foust
| ChristianHeadlines.com Contributor
| Wednesday, October 2, 2019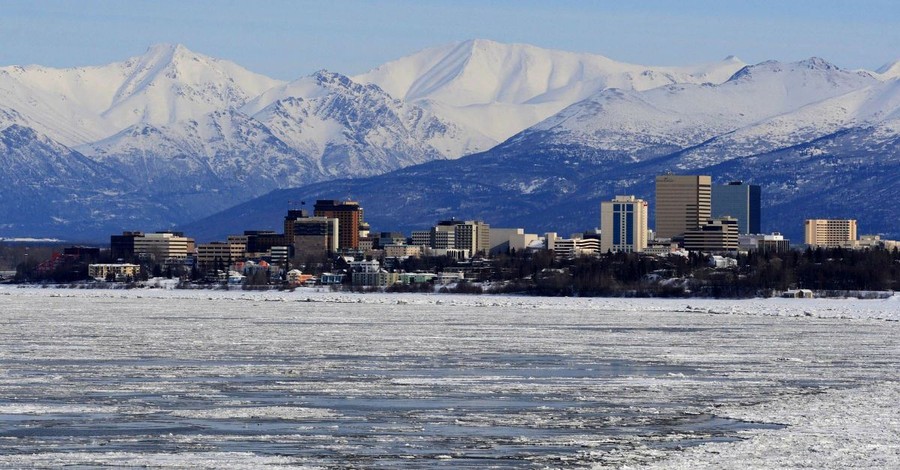 Two months after losing in court, the city of Anchorage, Alaska, has decided it won't try and force a Christian women's shelter to take in biological men who identify as women. 
The city on Monday announced it would pay $100,001 to settle a lawsuit against it by the Downtown Hope Center, which received a complaint in 2018 after it turned away a biological man who identifies as a woman and referred him to a hospital. The complaint with the Anchorage Equal Rights Commission said the Hope Center's action violated the city's ordinance banning discrimination on the basis of gender identity. 
The Hope Center, which operates according to Christian principles, provides shelter to abused women, many of whom have been beaten by men.
Alliance Defending Freedom (ADF), which represented the Hope Center, argued in court the women would be fearful of sleeping in the same building with a biological man – and might leave the shelter altogether. 
In August, a judge ruled the Hope Center is exempt from Anchorage code and not a public accommodation.
ADF applauded the judge's ruling and the settlement. 
"All Americans should be free to live out their faith and serve their neighbors – especially homeless women who have suffered sexual abuse or domestic violence – without being targeted or harassed by the government," said ADF senior counsel Kate Anderson. "This is the right outcome. Downtown Hope Center serves everyone, but women deserve a safe place to stay overnight. No woman – particularly not an abuse survivor – should be forced to sleep or disrobe next to a man."
Ryan Tucker, senior counsel for ADF, said the settlement means the "center can continue its critically needed work to help the vulnerable women it serves and fulfill its duty to do everything it can to protect them."
As part of the settlement, the city of Anchorage agreed to pay $100,000 in attorney's fees to ADF and $1 to the Hope Center. 
Related: 
City May Force Shelter for Abused Women to House Man
Christian Teacher Fired for Not Using Transgender Student's Pronouns, Sues School Board
Mattel Launches Gender-Fluid Dolls 'Free of Labels'
Merriam-Webster Redefines 'They' to Include a Non-Binary Person
Baptist Church Makes History, Calls Transgender Pastor
America's First 'Non-Binary' Person Switches Back: 'There Is No Third Gender' 
What Does the Bible Say about Gender & Transgender Issues?
Talking to Your Children about Transgender
Michael Foust is a freelance writer. Visit his blog, MichaelFoust.com.
Photo courtesy: Pixabay
---
---