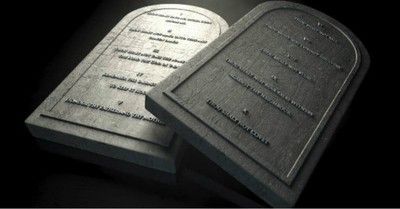 "We think there can be a restoration of faith in America, and we think getting [the] Ten Commandments on these walls is a great way to do that. … We think we can really set a trend for the rest of the country." Matt Krause, a former state representative and current employee of the First Liberty Institute, made that statement when he testified before the Texas Senate last month in defense of a bill that would require public schools to post a copy of the Ten Commandments in every classroom from kindergarten through high school. The bill passed earlier this week and is expected to go before the State House of Representatives soon.
The reasoning behind the legislation is that the Ten Commandments played a key role in the development of America's founding documents and, as such, should be considered historical in nature rather than strictly religious. As one might expect, not everyone agrees with that assertion.
Arguments over the value of the proposed law could prove irrelevant, however, if the Supreme Court decides that it is unconstitutional.