Michael Foust
| ChristianHeadlines.com Contributor
| Monday, October 14, 2019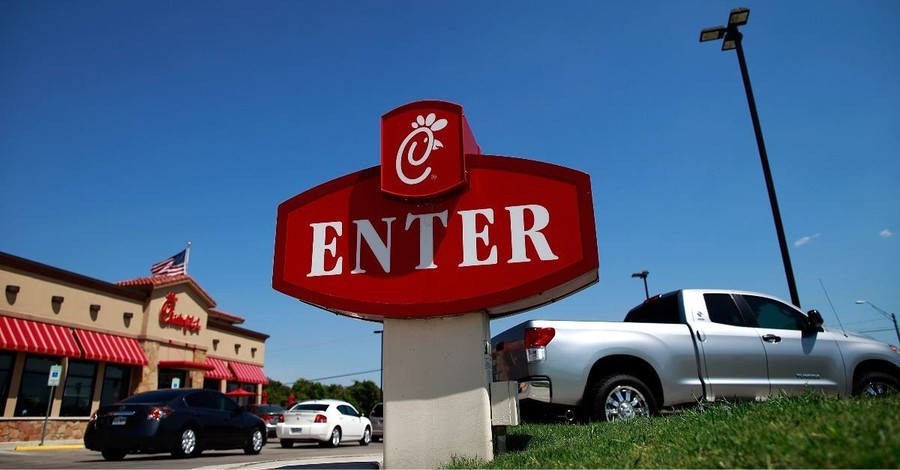 A New Orleans high school has turned down a free Chick-fil-A meal offered to teachers due to the company's views.   
The College Football Playoff Foundation offered teachers throughout the city a free Chick-fil-A meal as part of its way to leave a positive impact on the community, WWL-TV reported. New Orleans is hosting the College Football Playoff National Championship in January.
New Orleans' Lusher High School declined the free food.
"Out of respect to our LGBTQ staff, we have chosen to not serve Chick-Fil-A at an employee lunch. The #1 rule at Lusher is to 'Be Kind' and we live this motto every day," Lusher principal Steven Corbett told WWL. "Chick-Fil-A has been politically outspoken about its views, and we feel it is not part of Lusher's culture of kindness and community."
Corbett stood by the decision in an interview with WDSU.
"Any time there's an organization that is anti-LGBTQ and has efforts to infringe upon their rights, we thought it was important to make sure that we were supporting and standing up for our community," he said. 
The high school's Twitter feed posted the WDSU interview alongside the hashtag "#NoPlaceForHate."
#LusherPride for @Stevecorbett66 #NoPlaceForHate https://t.co/9UyiqrtuTJ

— LusherCollegeCounsel (@LusherCollege) October 10, 2019
The College Football Playoff Foundation's Tony Fay said the Lusher teachers would be given food from a different restaurant and that the foundation respects the decision. 
The Foundation's Extra Yard for Teachers program recognizes teachers and offers resources.
"Teachers face multiple challenges in the profession today," its website says. "The CFP Foundation hopes to address and make a difference in each of these areas over the next ten years."
The controversy over Chick-fil-A began in 2012, when Chick-fil-A CEO Dan Cathy was asked about the company's support of the traditional family and replied, "Well, guilty as charged."
"We are very much supportive of the family – the biblical definition of the family unit," he told the Biblical Recorder. "We are a family-owned business, a family-led business, and we are married to our first wives. We give God thanks for that."
Since then, liberal groups have criticized the company's contributions to organizations such as the Salvation Army and Fellowship of Christian Athletes. 
Chick-fil-A's sales have doubled since the 2012 boycott against it began. 
It is the third-largest fast-food chain in the United States in sales. Its official corporate purpose is "to glorify God by being a faithful steward of all that is entrusted to us and to have a positive influence on all who come into contact with Chick-fil-A."
Related:
Chick-fil-A's Sales Have Doubled Since LGBT Boycott Began in 2012 
Chick-fil-A Employee Performs CPR, Saves Stranger's Life: 'God Placed Me' There
Chick-fil-A on Campus Promotes Inclusion and Freedom, Purdue Tells Upset Faculty
Protesters at New Toronto Chick-fil-A Outnumbered by Customers, 100 to 1
Chick-fil-A Worker Prays over Customer in Viral Pic -- the 'Spirit Led Him' 
Chick-fil-A Manager Changes Flat Tire for 96-Year-Old WWII Veteran
Chick-fil-A Worker Leaps out Drive-Thru Window, Saves Choking Boy
Chick-fil-A, with a Mission to 'Glorify God,' Is Now 3rd Largest Restaurant in U.S.
Michael Foust is a freelance writer. Visit his blog, MichaelFoust.com. 
Photo courtesy: Getty Images/Tom Pennington/Stringer
---
---