Michael Foust
| ChristianHeadlines.com Contributor
| Friday, September 13, 2019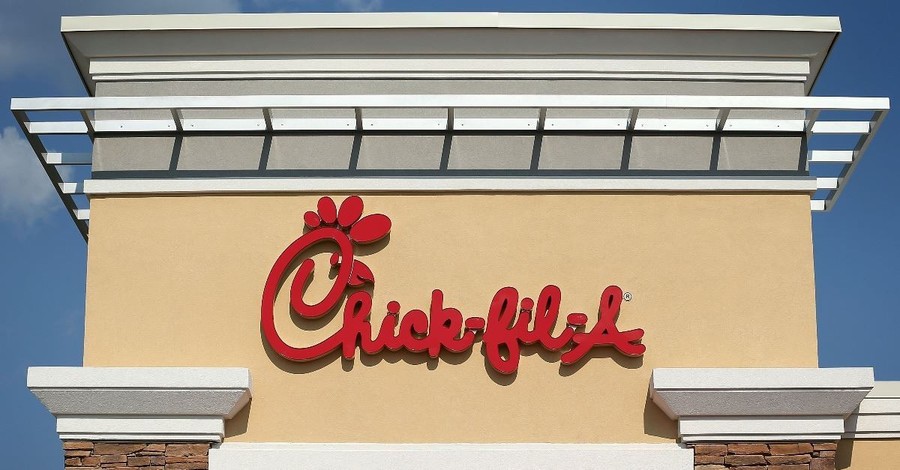 Chick-fil-A is facing opposition from some faculty members and students at yet another university, although this time, the administration is standing by the company.
The University Senate is expected to vote in October on a faculty-led resolution that would ensure than any businesses on campus "uphold the same values and promote inclusivity with their policies, hiring practices and actions" as the university does. It doesn't mention Chick-fil-A by name, although the restaurant is the target.
A Chick-fil-A is set to open on campus in fall 2020. The Journal & Courier newspaper ran an article Monday quoting faculty members and students opposed to the decision. The company is owned by a Christian family and has made donations that have been criticized by LGBT groups.
Linda Prokopy, a professor and member of the University Senate's Equity and Diversity Committee, told the newspaper that "there are students, there are staff and there are faculty on this campus who are hurting by a decision made by this university" to bring Chick-fil-A to campus.
But on Friday, Purdue released a statement standing by its decision. It referenced a petition signed by more than 3,500 people requesting a Chick-fil-A on campus.
"While we respect and protect the rights of all to express their opinions at Purdue, this clarification is intended to reassure our students and others that this long-requested dining option will not be taken from them and to dispel any impression that Purdue would ever seriously consider such an action," the statement read.
"We would not be promoting choice and freedom by depriving thousands of people in our community of a choice they have long sought and are already taking advantage of in large numbers," it added. "And, we would not be practicing inclusion by excluding a completely legitimate business and its staff from our campus."
Jo Boileau, Purdue's new student body president, doesn't want Chick-fil-A on campus.
"As student body president and as an openly gay student, this is something I'm confronting on a daily basis, in conversations I'm having every single day with students on this campus," Boileau said.
But David Bergsma, another Purdue student, wants the Chick-fil-A. He signed the petition to bring the restaurant to campus.
"I think the number of people trying to keep Chick-fil-A off our campus because of their political stances is a small minority," Bergsma told the newspaper. "Most students couldn't care less, we just want the amazing food they have."
Chick-fil-A is the third-largest fast-food chain in the United States in sales. Its official corporate purpose is "to glorify God by being a faithful steward of all that is entrusted to us and to have a positive influence on all who come into contact with Chick-fil-A." Its restaurants are closed on Sundays.
Related:
Citizens Sue San Antonio over Chick-fil-A Ban, Claim City Targeted Christian Beliefs 
Protesters at New Toronto Chick-fil-A Outnumbered by Customers, 100 to 1
Kansas Faculty: Chick-fil-A on Campus Makes Students Feel Less 'Safe'
Pastors Band Together to Convince Chick-Fil-A to Come to Ohio Town
Chick-fil-A Dethrones In-N-Out as America's Favorite Restaurant
Chick-fil-A, with a Mission to 'Glorify God,' Is Now 3rd Largest Restaurant in U.S.
Chick-fil-A to Become 3rd Largest Restaurant Chain, Despite Being Closed on Sundays
Michael Foust is a freelance writer. Visit his blog, MichaelFoust.com.
Photo courtesy: Getty Images/Alex Wong/Staff
---
---