Michael Foust
| ChristianHeadlines.com Contributor
| Tuesday, June 25, 2019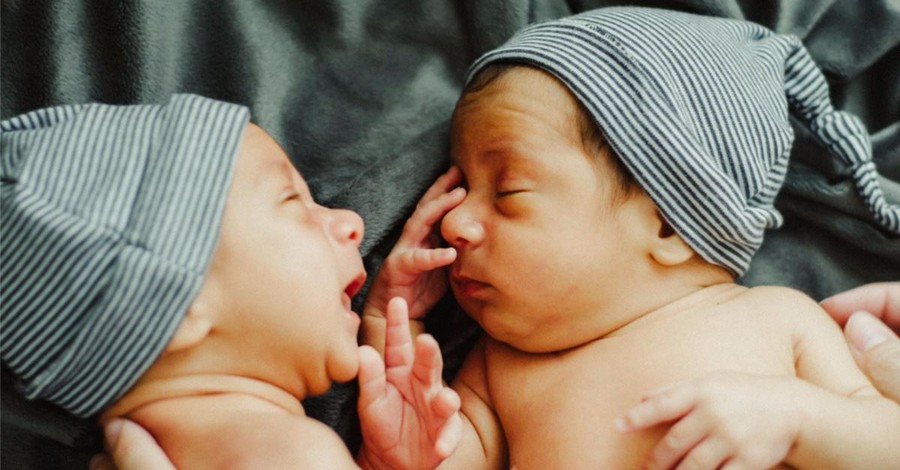 A North Carolina woman undergoing a chemical abortion had a change of heart when she learned she was carrying twins and was able to save her babies thanks to the work of a pro-life pregnancy center.   
The woman was six weeks pregnant when she visited a Charlotte, N.C., abortion clinic – A Preferred Women's Health Center – with the goal of ending the pregnancy. 
Pregnancy Help News first reported the story. 
"Oh – twins," the technician at the abortion clinic said while performing an ultrasound.
The pregnant woman had always wanted twins, and she swallowed the first pill without having time to consider the consequences. 
A chemical abortion is a two-step process involving a pair of drugs, RU-486 (mifepristone) and misoprostol. Together, they're known as the abortion pill. Mifepristone blocks the natural hormone progesterone and causes the lining of the uterus to release the unborn baby. Misoprostol starts the contractions that result in delivery of a dead baby.
Leaving the clinic, the woman heard a sidewalk counselor: "It might not be too late for you – AbortionPillReversal.com– they can still help you save your baby."
The woman, known pseudonymously as "Alexis," visited the website and called the phone number that was listed. She wanted to save her babies. 
"We got her started on the abortion pill reversal treatment extremely fast," Courtney Parks of HELP Pregnancy Center told Pregnancy Help News. "It was a matter of hours."
Reversal treatment involves an extra boost of progesterone to offset the effects of mifepristone. About 750 babies have been born thanks to the treatment and to pregnant women changing their minds.
Parks and sonographer Kelly Byrum let Alexis view her unborn babies on an ultrasound machine. 
"They were tiny, little babies and they had beautiful, little heartbeats," Parks said. "I just remember sitting with her in that ultrasound room and her crying, and just hoping that this would work for her so that she could save her babies."
The reversal treatment worked, and several months later, Alexis delivered healthy twins.
The pregnancy center even threw her a baby shower.
"She told me, 'If I had known what I know now and I had seen how the Lord has provided for these babies, I would have never even walked into that clinic.' So she's just been overwhelmed with just how good God has provided for her throughout this," Parks said.
Related:
Appeals Court Unanimously Votes to Allow Trump Administration Title X Gag Rule to Go into Effect
'Please Don't Kill Our Baby!': Father Begs Pregnant Partner Not to Abort Their Child in Heartbreaking Video
Teen Vogue Tells Girls How to Get an Abortion without Parents' Permission
Pro-Life Advocacy Group Banned from Pinterest, Placed on 'Pornography Blocked List'
Texas Town Becomes 'Sanctuary City of the Unborn' as Citizens Cheer
50 Percent Say Abortion Is 'Morally Wrong' – Highest in 7 Years
Michael Foust is a freelance writer. Visit his blog, MichaelFoust.com.
Photo courtesy: Rose Elena/Unsplash
---
---