Michael Foust
| ChristianHeadlines.com Contributor
| Monday, August 26, 2019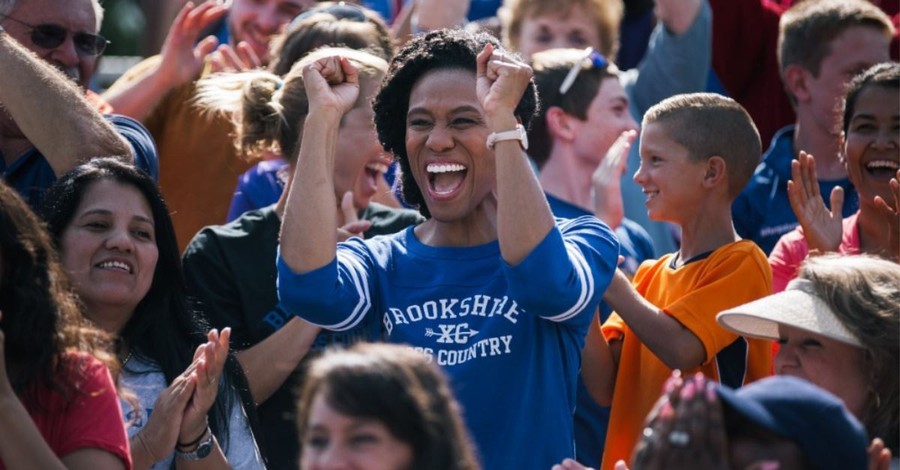 The faith-based film Overcomer outpaced projections and opened in the Top 5 over the weekend while earning an A+ CinemaScore grade from moviegoers.
Overcomer grossed $8.14 million, placing it in third place ahead of Hobbs and Shaw ($8.068 million) and The Lion King ($8.065 million). Angel Has Fallen ($21.3 million) and Good Boys ($11.6 million) topped the chart. 
It was the fourth straight Top 5 finish for the filmmaking tandem of Alex and Stephen Kendrick, whose previous movies War Room (2015),Courageous (2011) and Fireproof (2008) also opened that high. Perhaps more impressive, it was their third consecutive A+ CinemaScore rating. (War Room and Courageous also earned an A+.) CinemaScore polls moviegoers on opening night, asking them to grade films.
Only one other director -- Rob Reiner -- has helmed three films that earned an A+ CinemaScore grade. Alex Kendrick is the second.
Reiner's three A+ movies were The Princess Bride (1987), When Harry Met Sally (1989) and A Few Good Men (1992). 
"Overcomer has been an audience favorite from the beginning, even in our test screenings," Rich Peluso, executive vice president of Sony's Affirm Films, said in a statement. "Alex and Stephen Kendrick understand how to connect to the heart of a viewer and that's one of the reasons they have been so successful."
BoxOfficeMojo.com -- which had predicted the film would gross only $5 million -- said Overcomer had "outperformed all expectations."
The movie tells the story of a high school basketball coach who becomes disgruntled when a tragedy depletes his team. The coach had found his identity in basketball, but a Christian blind man helps him discover his identity in Christ.
The film's ads ask: What do you allow to define you? The movie borrows themes from Ephesians 1-2.
Actress Aryn Wright-Thompson, who plays a cross country runner named Hannah in the film, said her faith grew while studying the topic on set.
"[Previously,] I just tried to fit in with the crowd," she told Christian Headlines. "But I think after filming the movie, or when Hannah was learning about her identity, I was kind of learning with her. I don't have to be anybody else. I'm me, and that's all that matters. And I just need to praise God."
Related:
5 Things You Should Know about Overcomer
'Overcomer' Director: God, and not Feelings, Defines Your Identity
Overcomer Dares to Ask, "Who Do You Think You Are?"
'Overcomer' Actor Quit Hollywood Films When Asked to Do Nudity
Filmmaker Erwin Brothers Announce 4 New Movies, Launch Studio
Actress Madeline Carroll Turned Down Nude Role, Fame and Fortune for Righteousness
Michael Foust is a freelance writer. Visit his blog, MichaelFoust.com
Photo Courtesy: Sony Pictures
---
---