Michael Foust
| ChristianHeadlines.com Contributor
| Updated: Aug 23, 2019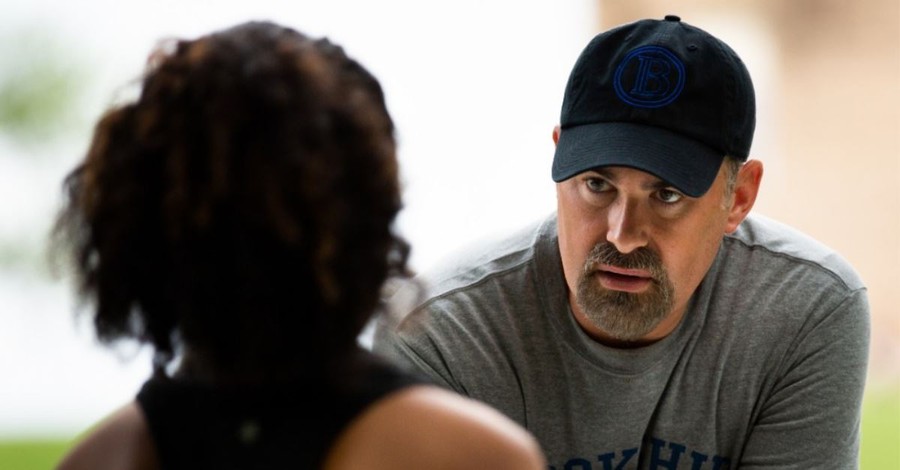 The culture may be embroiled in a debate over identity, but God settled the issue long ago, says the director of the new faith-based film Overcomer.
The movie opens this weekend, telling the story of a high school basketball coach who is on the verge of competing for a state championship when his best players move out of town. Suddenly, the coach's primary identity – that of a successful, title-contending coach – disappears. He grows depressed and struggles to find purpose.
Overcomer (PG) was made by the same filmmaking brother tandem – director Alex Kendrick and producer Stephen Kendrick – that made the No. 1 hit War Room (2015).
Overcomer spotlights the believer's identity in Christ. The movie's ads ask: What do you allow to define you?
"It's interesting that our culture is debating… what our identity should be based on," Alex Kendrick told Christian Headlines. "Culture would say it's your feelings, or at least it's your status, or your title, your finances. But because God created us, we would say that the Creator gets to define his creation and that we find the fullest intended version of ourselves, when we find ourselves in the One who created us." 
A life without the proper identity, Kendrick added, is a life without joy and peace. 
"What we say in the movie is God loves you the most, knows you the best, and has the authority to tell you who you are," he said. "And so why would we let feelings – or anything that changes – tell us who we are? Those things can be stripped away. And we think culture needs to hear that and be told that there is an anchor that you can lock onto that is unchanging. That's the character of Jesus Christ, and He loves you. So for us, it's the right time for this message. It's the right time for this theme."
Related: 
5 Things You Should Know about Overcomer
Priscilla Shirer Shares How Overcomer Reminds Viewers to Put Their Identity in Christ
Overcomer Dares to Ask, "Who Do You Think You Are?"
'Overcomer' Actor Quit Hollywood Films When Asked to Do Nudity
Filmmaker Erwin Brothers Announce 4 New Movies, Launch Studio
Actress Madeline Carroll Turned Down Nude Role, Fame and Fortune for Righteousness
Michael Foust is a freelance writer. Visit his blog, MichaelFoust.com.
Photo courtesy: Sony/Kendrick Brothers
---
---