Michael Foust
| ChristianHeadlines.com Contributor
| Thursday, March 28, 2019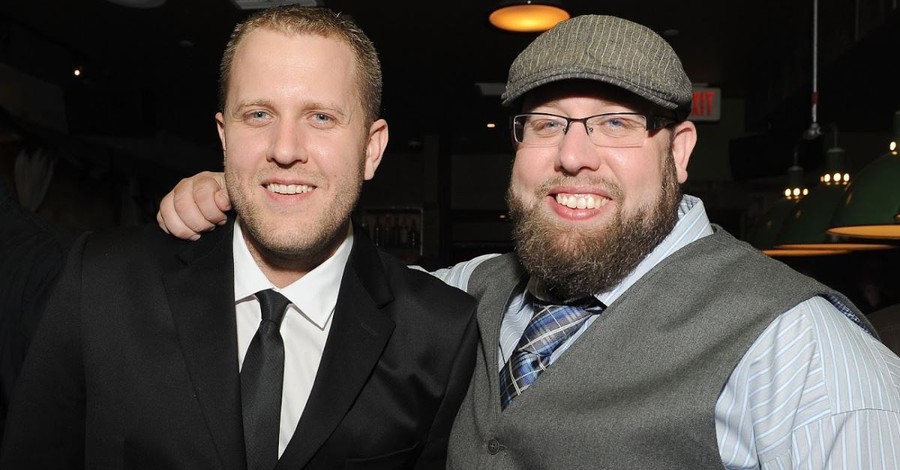 The filmmaking brothers who directed I Can Only Imagine, Woodlawn and Moms' Night Out helped launch a new faith-based movie studio Wednesday with the goal of putting more high-quality Christian films in theaters.
Jon and Andrew Erwin and their partners Kevin Downes and Tony Young launched Kingdom Studios, which will bring together Christian filmmakers under one banner to produce two faith-based theatrical films a year.
The new studio's goal, Jon Erwin said in a statement, is to produce more films than he and his brother could make alone. 
"We've been dreaming of this for a long time," Jon Erwin said. "... We believe that we have only scratched the surface of what can be achieved and what can be done [in faith-based films]."
The studio's first four movies will be: 
I Still Believe, which will release in March 2020 and tell the true-life story of Christian musician Jeremy Camp and his first wife, Melissa, who died of cancer.   
Jesus Revolution, which will release in late 2020 and chronicle the spiritual awakening among young people in the 1970s. Greg Laurie will help produce it. "It can happen again," Laurie told the audience.
Apostles: Resurrection of Christ, which is slated for a 2021 release and will follow the lives of the disciples. "The best-selling book of all time is the perfect source material for the most gripping character-driven cinematic universe ever undertaken," Downes said. 
The Drummer Boy, a musical set for a 2021 release. It's being developed in association with the Christian group for King & Country. 
Christian films, Jon Erwin said, are an opportunity to take the gospel around the world to locations that otherwise would reject it. China showed I Can Only Imagine, he said, even though the country places restrictions on Christianity. China wanted the film because it was a hit.   
"They paid for the right to translate it and distribute it to their people," he said. 
Lionsgate's Joe Drake said his company is fully behind Kingdom Studios.
"Our unprecedented partnership will ensure these films have the full resources, strength and support of our studio to amplify Kingdom's existing vision while reaching the widest possible audience globally," Drake said.
Michael Foust is a freelance writer. Visit his blog, MichaelFoust.com
Photo courtesy: Getty Images/Angela Weiss
---
---