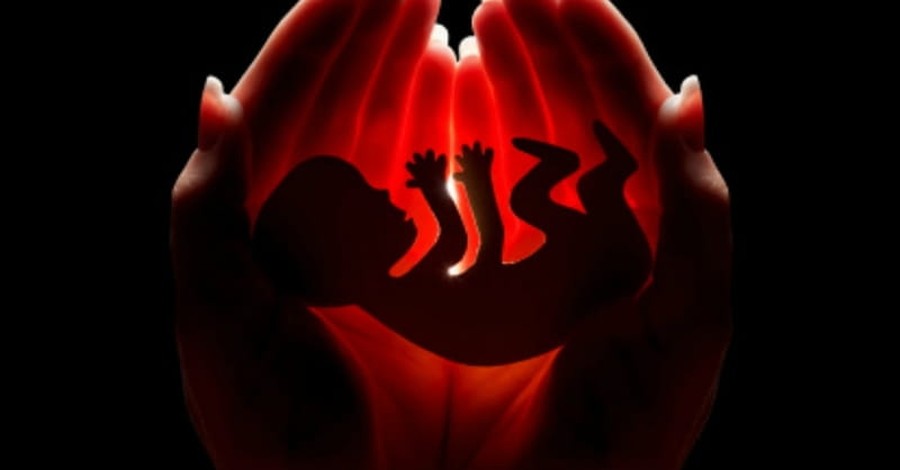 ---
Former Secretary of State Hillary Clinton seemed, at least a little, pained by the idea of decapitating a nine month-old baby inches away from delivery. As Mrs. Clinton said at a town hall meeting a few days ago, "I have been on record in favor of a late pregnancy regulation that would have exceptions for the life and health of the mother." Last month, she told ABC News's George Stephanopoulos that "she does support restrictions on abortion 'in the very end of the third trimester.' She went on to tell (Stephanopoulos) that those restrictions should not apply in cases of the life and health of the mother, and that 'rape and incest have to be always taken into account'."
My colleague Cathy Ruse and I have addressed the rape and incest exception argument elsewhere. For purposes of concision, let's stick with the specific term of art in play: "The life and health of the mother." This was the same formulation her husband insisted upon when he was president regarding any restriction on abortion. And it still lacks any logical consistency, factual credibility, or moral weight. As the Susan B. Anthony List's Marjorie Danennfelser writes:
Forty-three years of Roe v. Wade have shown that allowing a woman's health exception to a late-term abortion ban is a loophole so big as to make the underlying restriction meaningless. It applies to anyone who claims to feel "mental distress" at the thought of having a baby. And it's hard to take seriously the idea that a woman who stood by as her husband vetoed a law to prohibit the gruesome practice of partial-birth abortion now opposes the very abortions the technique was designed to administer.
"Former first daughter [sic] Chelsea Clinton announced on Monday that she's pregnant with her second child," reported the Washington Post on December 21st of last year.
Child. Not "fetus" or "potential life" or some other diffident euphemism.
Everyone should rejoice with the former First Daughter and her husband Marc. They already have a little daughter and we can all hope and pray that she will give birth to a healthy and joyous baby.
That's the point: The baby within Chelsea's womb is a person, one who the Jewish and Christian faiths argue bears the image of the God of the universe.
Even the secular media cannot avoid the tacit acknowledgement that Chelsea is not bearing some mass of tissue and fluid but a child. A baby. Consider:
Chelsea Clinton is Pregnant with Second Child – TIME Magazine
Chelsea Clinton pregnant with second child – Chicago Tribune
Chelsea Clinton Is Pregnant With Baby Number Two – MSN.com
Chelsea Clinton announces she's pregnant with baby #2 – Philly.com (Inquirer and Daily News joint site)
Chelsea Clinton is Pregnant With Baby No. 2 – MyTechBits.com
Chelsea Clinton pregnant with second child – BlueWave2016.com
Chelsea Clinton is pregnant with second child, expecting baby in 2016 – NBC "Today Show"
Sadly, the new little one's grandmother has a record of strident abortion advocacy, as is well-documented by Andrew Bair of LifeNews.com. For Mrs. Clinton, even coercion for the sake of abortion access might well be an appropriate political weapon. As she said last year at the Women in the World Summit:
Far too many women are denied access to reproductive health care and safe childbirth, and laws don't count for much if they're not enforced. Rights have to exist in practice — not just on paper. Laws have to be backed up with resources and political will. And deep-seated cultural codes, religious beliefs and structural biases have to be changed.
Without question, many women in the developing world lack access to true health care and are subject to horrible indignities. Cruel and wrong-headed victimization of women grounded in superstition, ignorance, cultural custom, or theologies that dehumanize them should be challenged and, when they threaten women's lives, disentangled from the laws of the nations where they have effect. But abortion endangers women and is not health care – it is the destruction of a living person by a predatory abortion industry, both at home and abroad.
As to Mrs. Clinton's specific demand, if she is inferring that Christians be compelled to alter their foundational conviction that personhood starts at conception and surrender their efforts to protect unborn children and their mothers through legislation, regulation, and litigation, let me disabuse her of the likelihood we will do so: We won't. Period. Not as long as we have the vote and sufficient liberty to fight for life.
In the meantime, congratulations to Chelsea and Marc as they enjoy watching the ultrasounds of their developing, womb-enclosed baby. And we can hope that Chelsea's mom enjoys seeing the ultrasound photos, too.
Photo courtesy: Thinkstockphotos.com
Publication date: March 21, 2016