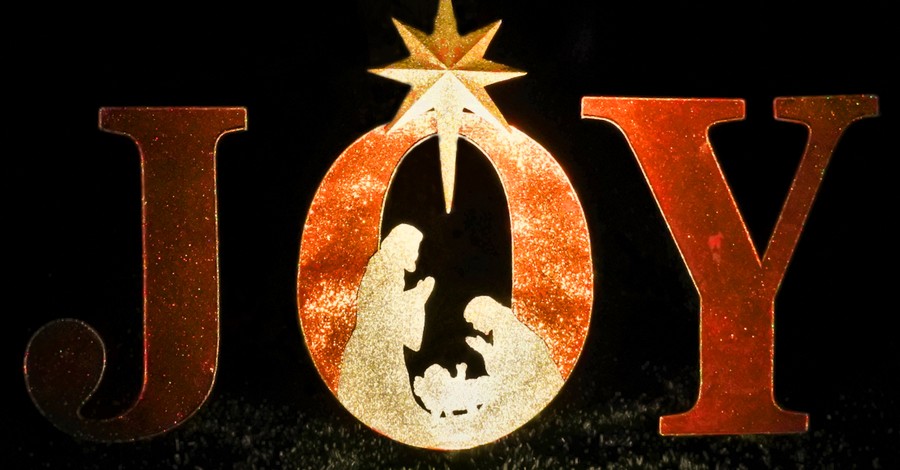 Have you ever expressed being anxious about something genuine in your life and had someone bluntly tell you to "just stop worrying," as if it's that easy just to flip a switch–as if we have the power to convince our brains otherwise without any new evidence just by commanding it to quit being anxious.
I think the Church (very broadly speaking) can tend to be that way regarding joy. Joy can be demanded from us with very little explanation or context, and especially without patience.
The "perfect Christian" is always supposed to have a massive smile, a song in their hearts, and an encouraging word to share with their neighbor–no matter what horrible thing might be happening in their life. But this perfect Christian doesn't exist.
We aren't emotional vending machines able to output the correct heart posture on a whim. We need a reason to be joyful. And the Church (again, very broad strokes here), with its over-emphasis on sin and under-emphasis on God's love, gives us little reason to be. When we imagine God as a disappointed Father or Jesus as a mission-obsessed war commander, of course, we have trouble finding joy in our Christian lives.
Paul tells us in 1 Thessalonians 5:16 to "always be joyful." That is quite a high calling. But he gives the Church in Thessalonica this command, amongst other tidbits. I imagine him spouting these out the same way a parent would tell their kids a whole laundry list of things to keep in mind as they drop them off for college: "Don't forget to be kind to your roommate. Drink a lot of water. Make good friends. Be on top of your assignments. Call home every once in a while!"
Although the command sounds absolute in the passage, that doesn't mean joy is expected from us imperfect humans every moment of every day without any reason to be joyful or without understanding that it's a process.
And what does that process look like? I don't think there is one way to find joy in Christ, but the following steps are a great starting point.
1. Understand Why God Wants You to Be Joyful
It's easy to read scriptures like "Rejoice in the Lord always; again, I will say, rejoice" (Phil 4:4) or "Rejoice in hope, be patient in tribulation, be constant in prayer" (Rom 12:12) and hear the demanding tone of an impatient father. You might listen to "Just do it. Seriously. Being joyful isn't that hard. You just aren't faithful enough."
But when you picture a perfect, loving, affectionate father talking to his beloved child, why does that father want his child to be joyful? Does the father want to feel validated in his provision or to get something from his child? Or does he want that for his child?
As hard as it might be to believe sometimes, God does want you to be happy. He wants you to enjoy the gifts he has given you. He wants you to be excited to get up in the morning and wildly hopeful about your future. He wants to make you laugh, smile, and dance because he loves you. Not because he's commanding something out of you.
So the next time you come across a scripture that seems like it's commanding joy for no reason, read some other scriptures along with it…
2. Find Scriptures That Give You Reasons to Be Joyful
Some scriptures tell you to be joyful without telling you why you can be joyful. But there are plenty that do! Here are several scriptures and the reasons they give you to be joyful.
Romans 15:13: May the God of hope fill you with all joy and peace in believing, so that by the power of the Holy Spirit you may abound in hope.
Be joyful because God is the God of hope. Even if things seem bleak, God can turn it around for good.
John 16:24: Until now, you have asked nothing in my name. Ask, and you will receive that your joy may be full.
Be joyful because Jesus wants to answer your prayers and give you whatever you ask in his name.
Psalm 16:11: You make known to me the path of life; in your presence there is fullness of joy; at your right hand are pleasures forevermore.
Be joyful because God is close to you and wants to give you pleasure forever.
Psalm 94:19 When the cares of my heart are many, your consolations cheer my soul.
Be joyful because God will give you what you need to feel better.
Psalm 33:21 For our heart is glad in him because we trust in his holy name.
Be joyful because God is trustworthy and loves you.
Isaiah 61:10: I will greatly rejoice in the Lord; my soul shall exult in my God, for he has clothed me with the garments of salvation; he has covered me with the robe of righteousness.
Be joyful because God has freely given you salvation, and you will get to be with him in heaven forever.
As you can see, it is true that regardless of your situation, there are reasons to be joyful. But that doesn't mean it has to be automatic or immediate. Sometimes, you will need to remind yourself of the ways God is good for you to experience joy.
3. Acknowledge the Current Good
Because God is so loving and generous towards us, there is very likely always something current to rejoice over.
After Paul tells us to be joyful in 1 Thess 5:16, he tells us to pray at all times, and then he tells us to be thankful in all circumstances. This implies there is always something to be thankful for.
Even if it doesn't emotionally feel like it at the moment, can you stretch your mind and think of something you can still be thankful for? A place to sleep? Food in your belly? Air in your lungs?
The more you thank God for everything, no matter the circumstances, the more you will train yourself to see the good.
But…sometimes, when disaster strikes us, when grief takes everything from us, it feels impossible to thank God for anything that is currently happening. Sometimes, we are convinced that everything is wrong and nothing good happens to us.
We can still be joyful in such times by looking ahead to heaven.
4. Meditate on Heaven
Although we are temporal beings stuck in a linear timeline, God is outside of time. That means he can equally grieve with you in your current circumstance and rejoice because he knows it's not forever. You can borrow some of this future joy, too.
Revelation 21:5 tells us, "And he who was seated on the throne said, 'Behold, I am making all things new'" (ESV).
When I imagine Jesus on his throne, saying this of his new creation, I imagine such a sacred excitement. Tears of joy and relief roll down his face as he gestures over every negative thing that any of his loved ones have ever suffered. "Behold! I am making all things new!"
You might be right that there is no good thing about your life to be joyful about now or some time in the future. But eventually, on the timeline of your life, there will be heaven. Jesus will wipe every tear from your eye, make everything wrong right, and take you to be with him forever.
And knowing that your circumstances eventually WILL change for the better, whether or not it's in this lifetime or the next, is a reason to celebrate.
Let that coming reality sink in and give your heart joy now.
Photo Courtesy: ©Getty Images/Citysqwirl.jpg
Kelly-Jayne McGlynn is a former editor at Crosswalk.com. She sees the act of expression, whether through writing or art, as a way to co-create with God and experience him deeper. Check out her handmade earrings on Instagram and her website for more of her thoughts on connecting with God through creative endeavors.
LISTEN: How United Should the Global Church Be?
The views and opinions expressed in this podcast are those of the speakers and do not necessarily reflect the views or positions of Salem Web Network and Salem Media Group.
WATCH: 5 Signs Your Church Might Be Heading Toward Progressive Christianity
Stock Footage & Music Courtesy of Soundstripe.com Thumbnail by Getty Images

---
---