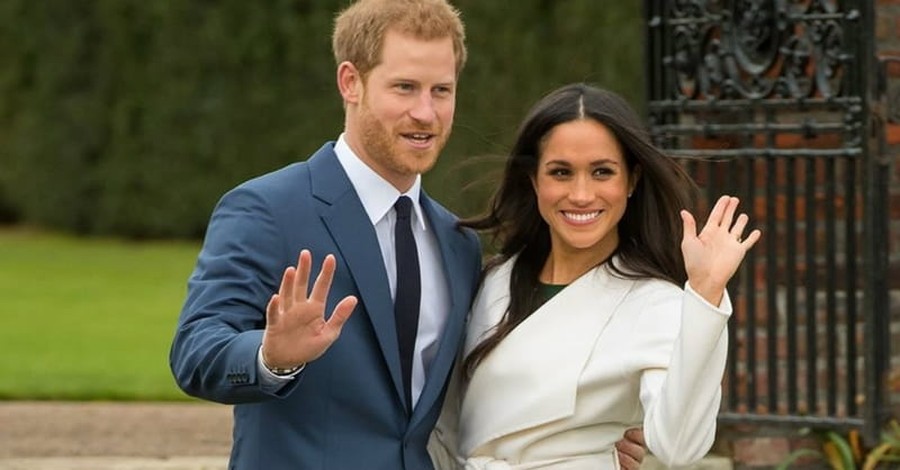 ---
Are you going to the royal wedding of Prince Harry and Meghan Markle in May?
You can if you receive one of the 2,600 invitations the couple is sending to members of the public.
Last Friday Kensington Palace announced: "The couple has asked that the people chosen are from a broad range of backgrounds and ages, including young people who have shown strong leadership, and those who have served their communities."
Chances are, I won't get an invitation.
You may not either.
However, there's no need to despair.
Indeed there is a royal party, and everyone is invited.
In Luke 14:15-25, Jesus tells a parable about a man who prepared a feast and invited many people to attend. The host told his guests:
"Come; for everything is now ready."
Unfortunately, those invited began to make excuses. They were too busy with family, property, and other routine commitments (Luke 14:18-20
).
That's when the host sent his messenger to find others to attend in their place – the poor, crippled, blind, and lame (Luke 14:21).
When there was still room at the feast, the host sent his messenger back out into the streets – to "compel" more people to "come in, that my house may be filled."
Bottom line?
God is hosting a big party, and He urgently invites everyone – no matter who they are – to attend.
But the truth is, you must accept His invitation.
In his book, Stories with Intent: A Comprehensive Guide to the Parables of Jesus, Klyne R. Snodgrass says the theme of this parable is that the "expected are absent, and the unexpected are present." We find similar teachings by Jesus in the New Testament; see Matthew 7:21-23; 28-32; 31-46.
The parable addresses the failure of people to respond to God and urges them to reconsider.
Last Friday, an urgent message to accept God's invitation came from the family of evangelist Billy Graham.  At his memorial service, all his children spoke.  One of my favorite testimonies came from his daughter, Ruth.
You can watch her powerful, four-minute testimony here.
Ruth shared how, after 21-years, her marriage ended in divorce.  She said, "The rug was pulled out from under me."
Soon after, she says she made a hasty decision to re-marry a different man against the advice of her family.  Within 24 hours, however, she knew she made "a terrible mistake."
After five weeks, she fled. She wanted to talk to her parents but feared their reaction.  Nonetheless, she made the two-day drive to their home.
"We live on the side of a mountain, and as I wound myself up the mountain, I rounded the last bend in my father's driveway, and my father was standing there waiting for me," she said through tears.
"As I got out of the car, he wrapped his arms around me and said, 'welcome home.' There was no shame. There was no blame. There was no condemnation – just unconditional love. And you know, my father was not God, but he showed me what God was like that day."
Like Ruth, you may know someone who needs to hear today that no matter where they've gone, what they've done, or who've they've become, God loves them.
John 3:16
 reminds us that God's invitation is open to everyone.
Therefore, invite someone to hear the good news today.
Laura Lacey Johnson is a cutting-edge faith and culture writer who focuses on everyday headlines. In addition to speaking, she is a columnist for Christian Headlines.com. To read Laura's latest work on the headlines, visit www.lauralaceyjohnson.com, or to download your FREE copy of Why Jerusalem is Important to 3 World Religions, subscribe to her blog here.
Photo: Facebook/The Royal Family
Publication date: March 5, 2018