Amanda Casanova
| ChristianHeadlines.com Contributor
| Friday, April 23, 2021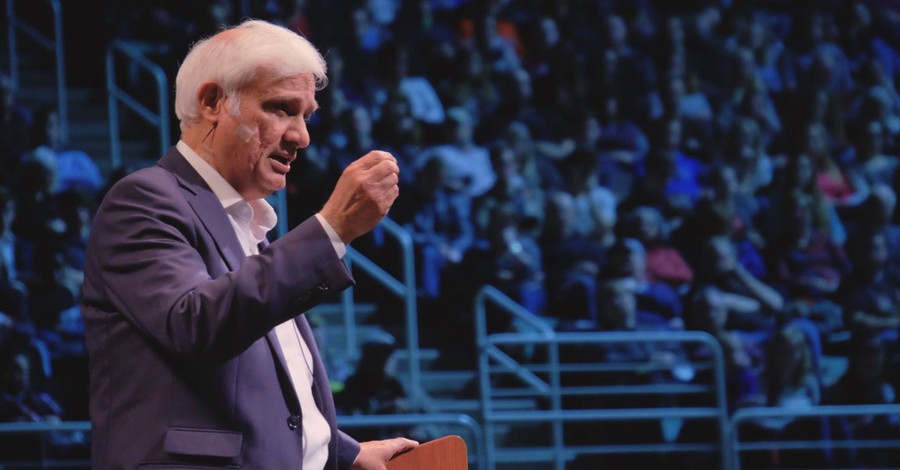 Margie Zacharias, the wife of the late apologist Ravi Zacharias, said she doesn't believe that her husband was guilty of spiritual and sexual abuse.
"He could never have kept a secret like they are alleging (alleging, I say, as there is not one whit of evidence to support what they are saying)," said Margie in an email that her son, Nathan, published on his blog. "At the very least, with all the medication he was on at the end and his hallucinations, something would have come out if something were there."
Nathan wrote on his blog, "Defending Ravi," that his mother requested that he post the email because she "remains convinced of my Dad's innocence," ChurchLeaders reports.
An independent investigation from the Miller & Martin law firm found that Zacharias had encounters with multiple women in multiple countries, including unwanted touching, sexting, spiritual abuse and, in one case, possibly rape.
"We are devastated by what the investigation has shown and are filled with sorrow for the women who were hurt by this terrible abuse," a statement from the board of Ravi Zacharias International Ministries (RZIM) reads.
Margie, however, said she recently went through some of her late husband's belongings and did not find anything to support the investigative report.
"I wanted you all to know that I have spent the last week going through every paper and article in Ravi's desk, closet and drawers," wrote Margie.
"In short, I want you, his family, to know beyond a shadow of doubt that I found not one suspicious receipt, letter, card, expenditure … absolutely nothing to support the claims being made or the charges against him."
Margie says that (RZIM) had given her 90 days to move out of her home, one she says was previously "promised" to her after her husband's death for as long as she wanted to live there.
"Before I left the house, I wanted to be certain that nothing was left of Ravi that anyone could take and twist and create a story to use against him," she said.
The report found that more than 50 individuals, including 12 massage therapists, provided evidence that Zacharias was involved in the sexual and spiritual abuse of others. One woman told investigators that he had raped her and said it was his "reward for living a life of service to God."
Related:
Late Apologist Ravi Zacharias Accused of Sexual Misconduct
RZIM to Change Name, Remove Content Related to the Late Ravi Zacharias
Late Apologist Ravi Zacharias Did Engage in 'Sexual Misconduct', RZIM Board Confirms
Christian and Missionary Alliance Revokes Ordination from Ravi Zacharias following Sex Abuse Scandal
RZIM Issues Apology after Independent Investigation Confirms Ravi Zacharias Was Guilty of Sexual Abuse
Photo courtesy: ©Ravi Zacharias Facebook
---
Amanda Casanova is a writer living in Dallas, Texas. She has covered news for ChristianHeadlines.com since 2014. She has also contributed to The Houston Chronicle, U.S. News and World Report and IBelieve.com. She blogs at The Migraine Runner.
---
---