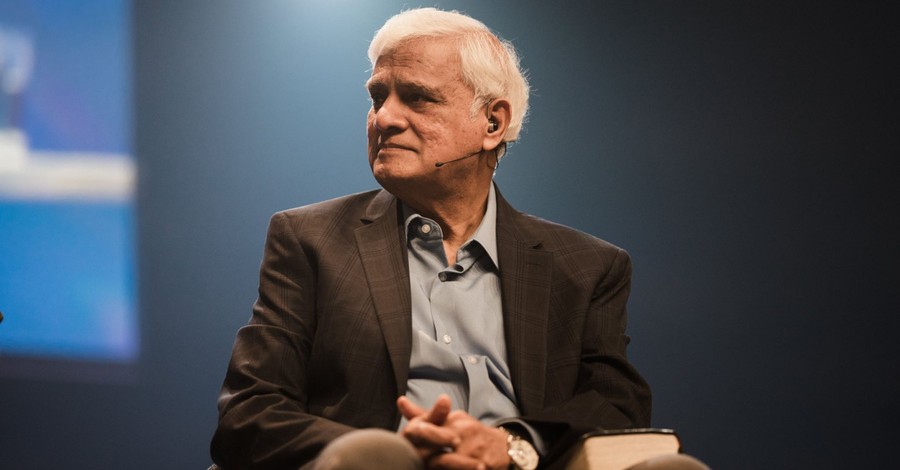 Ravi Zacharias International Ministries (RZIM) has released the results of a months-long investigation by an independent law firm into the sexual misconduct allegations levied against the late apologist and author, Ravi Zacharias.
The lengthy report published by Miller & Martin LLC details sexually explicit accounts by multiple female massage therapists who accused Zacharias of frequently exposing himself to them during massage sessions at the spas he once co-owned.
"Eight therapists reported that Mr. Zacharias would start the massage either completely nude or would remove the sheets during the massage. Six therapists reported that he always or almost always had an erection during the massage," the report states.
In other instances, four therapists claimed that the late apologist would either masturbate or "ask them to touch his genitals". Five other therapists said Zacharias "touched or rubbed them inappropriately."
One woman who was interviewed by the law firm confirmed that Zacharias raped her. While the firm withheld from including all of the information about the woman's assault in an effort to maintain her anonymity, the report notes that Zacharias had "engaged in sexual intercourse" with her "over a period of a year".
She explained how their relationship first began as a "normal massage therapist-client" relationship. She even noted that for a while she looked up to him as "a father figure". The woman explained that Zacharias then offered to help her financial situation in return for sex. The woman noted that the late apologist would even use "religious expressions to gain compliance" since she was raised to be a person of faith.
The report notes that Zacharias would call her his "reward" for his service to God and added that he would cite godly men in the Bible who had multiple wives. If she were to speak out against Zacharias, however, he warned her that she would "be responsible for the 'millions of souls' whose salvation would be lost if his reputation was damaged."
The report also noted that Zacharias had over 200 photos of women on his phone and the phone numbers of over 200 massage therapists in his phones, including many overseas.
"We also reviewed Mr. Zacharias's electronic devices and found evidence of text-and email-based relationships with women who were not his wife, as well as over 200 'selfie'-style photographs of women," the report explains.
In a statement accompanying the report, RZIM issued an apology for denying the sexual misconduct allegations that had surfaced in the months following Zacharias' death last May.
They also apologized to Lori Thompson, a Canadian woman who accused him of engaging in an inappropriate online relationship with her in 2017.
At the time of the allegation, Zacharias denied the claim and filed a lawsuit against Thompson for attempting to extort him.
"We were wrong. Our trust in Ravi's denial of moral wrongdoing and in his deceptive explanations of emails and other records that became public was severely misplaced, and our failures in 2017, including our failure to commission an independent investigation at that time, allowed tremendous pain to continue to be caused in the Thompsons' lives.
"We are devastated by what the investigation has shown and are filled with sorrow for the women who were hurt by this terrible abuse," the statement asserted.
In helping the women who were abused by Zacharias, RZIM has presented several commitments in moving forward.
First, they have enlisted the help of victim-advocate Rachael Denhollander who will educate and advise the board and senior leadership "to understand trauma, abuse and best-standard practices."
Denhollander will also serve as a confidential liaison for survivors to "help guide the process of care, justice, and restitution for those who have been victimized."
Second, RZIM has hired Guidepost Solutions, a management/compliance consulting firm, who will "conduct a thorough evaluation of RZIM, including its structures, culture, policies, processes, finances, and practice."
In closing, RZIM said that they are seeking God's will regarding the future of the ministry, which was first founded by Zacharias in 1984.
"We are learning much through this time and hope to have the chance to apply these lessons in the future. We remain passionate about seeing the gospel preached through the questions of culture. We will be spending focused time praying and fasting as we discern how God is leading, and we will speak to this in the near future," the ministry concluded.
Related:
Apologist Voices Concerns over Ravi Zacharias International Ministries' Handling of Sexual Misconduct Accusations
Former Business Partner of Ravi Zacharias Details Late Apologist's Pattern of Sexual Misconduct
Late Apologist Ravi Zacharias Did Engage in 'Sexual Misconduct', RZIM Board Confirms
Photo courtesy: Ravi Zacharias Facebook Page
---
Milton Quintanilla is a freelance writer and content creator. He is a contributing writer for Christian Headlines and the host of the For Your Soul Podcast, a podcast devoted to sound doctrine and biblical truth. He holds a Masters of Divinity from Alliance Theological Seminary.
---
---