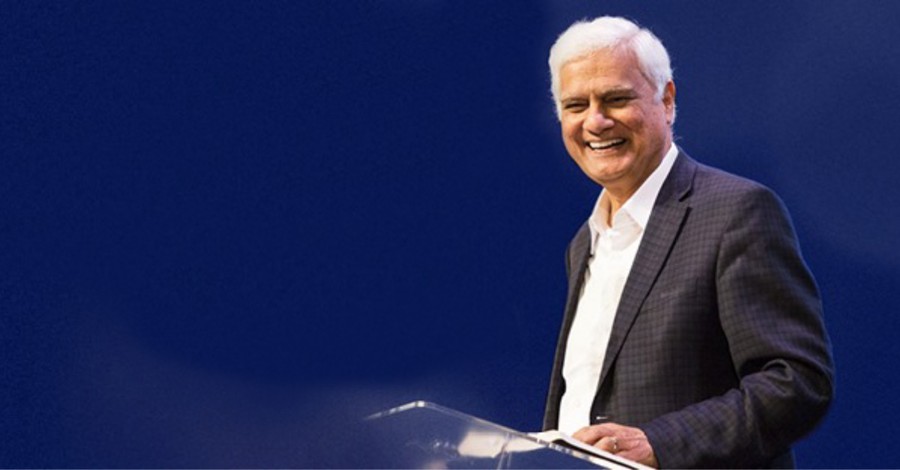 ---
The Christian and Missionary Alliance (C&MA) recently announced that they have revoked their ordination of late apologist Ravi Zacharias after an independent investigation revealed that he engaged in sexual abuse.
After findings were released by Ravi Zacharias International Ministries (RZIM) last week, the C&MA published a statement expressing "great sorrow" concerning the fact that Zacharias, who had served with the C&MA as a licensed evangelist for 46 years, had engaged in a "pattern of predatory behavior".
"Mr. Zacharias' actions were in direct violation of his obligation to demonstrate his commitment to serve Christ and His people through his devotion, character, lifestyle, and values," the statement reads. "In recognition of this gross violation and its painful consequences to the victims and others who were impacted, the C&MA posthumously expels Mr. Zacharias from licensed ministry in our denomination. This comes with the automatic revocation of his ordination."
In pushing for increased accountability, the denomination announced that itinerant ministers will now report to a district office instead of being licensed nationally.
Zacharias was first licensed with the C&MA in 1974 and was considered to be a minister in good standing until after his death in May 2020.
Like RZIM, the C&MA had also launched an investigation into the late apologist last October.
C&MA Vice President Terry Smith told Christianity Today in an interview that the recent evidence is "a whole different set of evidence" than from what the denomination did not find a few years ago after Lori Thompson accused Zacharias of sexual misconduct back in 2017.
Despite not having sufficient evidence at the time, Smith contended that Zacharias was not being declared innocent.
"We simply didn't have evidence to support the accusations—part of which may have been related to the NDA," he explained. "It was an inquiry. It could have led to an investigation had adequate evidence been presented at that point or if additional accusations had surfaced. That was the only accusation that had surfaced in 40 or 45 years of ministry."
Nevertheless, Smith maintained that the denomination is not accountable for Zacharias' actions nor the conditions leading up to the sexual abuse.
"If 'responsible' means we caused it or put circumstances in place where he was enabled to do that, no, I do not believe we were responsible," he said. "Certainly we bear some level of responsibility for all of our official workers, but no more for Ravi Zacharias than any of those other official workers. We certainly regret what he did."
Related:
RZIM Issues Apology after Independent Investigation Confirms Ravi Zacharias Was Guilty of Sexual Abuse
Late Apologist Ravi Zacharias Did Engage in 'Sexual Misconduct', RZIM Board Confirms
Former Business Partner of Ravi Zacharias Details Late Apologist's Pattern of Sexual Misconduct
Photo courtesy: Ravi Zacharias Facebook
---
Milton Quintanilla is a freelance writer. He is also the co-hosts of the For Your Soul podcast, which seeks to equip the church with biblical truth and sound doctrine. Visit his blog Blessed Are The Forgiven.