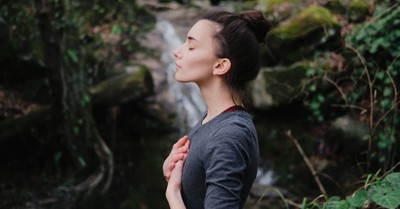 Maybe because it seems selfish to focus on ourselves on our day of rest to honor the Lord, I haven't seen many people make the connection between sabbath days and getting to know ourselves better. But knowing ourselves, our true selves, is an under-utilized resource in bringing God's kingdom to Earth.
The invitation to rest in God produces many beautiful things in us -- obedience, trust in his provision, and getting to know his character of love better -- topics many people have written about.
But one more important thing that I believe sabbath accomplishes is how we get to know ourselves better. And therefore, get even closer to being pure, unhindered images of God on this earth.