Will Maule
| ChristianHeadlines.com Contributor
| Wednesday, June 26, 2019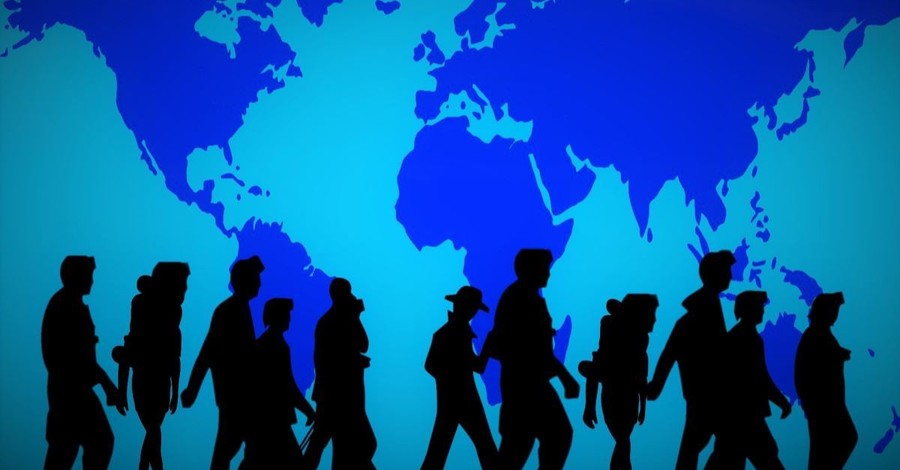 Despite the global refugee crisis being at an all-time high, the United States is admitting just a fraction of those religious minorities who are desperate to locate a safe place to live.
On June 20, World Refugee Day, the United Nations High Commissioner for Refugees announced that a staggering 70.8 million people were displaced last year alone. Tragically, many of these are from religious minorities and are fleeing fierce persecution in their home nations for the hope of a brighter future abroad.
However, despite continued efforts on behalf of the globally oppressed Christian community, the Trump administration has continued to drastically reduce the number of refugees admitted to the U.S., leaving thousands of Christians at risk of brutal treatment.
Indeed, many of those who are seeking safe passage to the United States are from Tier 1 "countries of particular concern" (CPC) as defined by the US Commission for International Religious Freedom (USCIRF).
The numbers speak for themselves. Between 2016 and 2019, data collected by World Relief indicates that there has been an 82 percent decline in the total number of refugees granted entry to settle in the United States. When you break the numbers down, they it gets even more shocking. Among the most persecuted countries on earth, there has been a staggering 70 percent drop in Christians being admitted to the United States.
As an example, in 2016, almost 15,000 Christians were resettled in America after fleeing the vicious persecution of their home nations. This year, that number has dropped drastically and is projected at just over 5,000.
"Regardless of politics, this is tragic," Christian author Peter Scazzero noted on Twitter.
In a statement cited by Christianity Today, Matthew Soerens, the US director of church mobilization at World Relief, explained that the most significant factor in this crisis is "the refugee ceiling," which he described as "the maximum number of refugees to be allowed to the US each fiscal year" as decided by the President in line with the mandate set out by the Refugee Act.
"President Trump set last fall at a historically low 30,000," he added.
Not only are the low admittance rates extremely disturbing to see, but they also effectively undermine Trump's long-term focus on international religious freedom. One of the most important aspects of effective international religious freedom and human rights policy is allowing those from foreign countries to come and live in a nation that will afford them the freedom to worship their God in peace.
Photo courtesy: Pixabay
---
---