Will Maule
| ChristianHeadlines.com Contributor
| Tuesday, July 9, 2019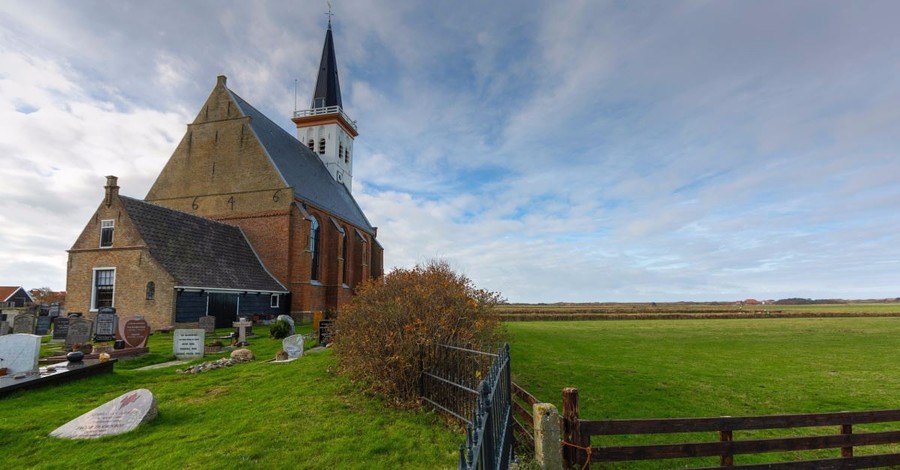 ---
Over a fifth of all churches in the European nation of the Netherlands are no longer being used as places of worship, according to research conducted by a Dutch newspaper.
Despite being a traditionally Christian country – in the late 19th century roughly 60% of the population were active Protestants – Holland has seen a rapid decline in the faith ever since.
As a result of its research, news outlet Trouw discovered that a vast number of churches have now been converted into apartments, offices and libraries, or are being utilized for other social or cultural activities. Staggeringly, around 1,400 of the 6,900 registered church buildings are now being used for non-religious purposes.
Among the Catholic denomination, however, churches are more likely to be seen as holy and consecrated spaces, and are therefore rarely repurposed into non-worship facilities.
"For Roman Catholic's the Church is sacred, for Protestants the church is useful," the researchers noted, according to Premier News UK. "As a result, Roman Catholics are more reluctant to give their churches a different function."
This sentiment is reflected in the figures: some 850 of roughly 3,000 Protestant church buildings built since the year 1800 are no longer used for Christian gatherings, whereas only 280 out of around 1,500 Catholic churches have ceased to be used for religious purposes.
In a 2017 report on social cohesion and wellbeing, Statistics Netherlands (CBS), revealed that for the first time, a majority of the Dutch population stated that they do not belong to any particular religious group.
"In 2017, slightly under half (49 percent) of the group aged 15 years or older stated they were religious," the group explained. "This share was still 50 percent in the previous year, down from 54 percent in 2012."
Church attendance has also seen a dramatic decline. In 1971, 37 percent of the population would attend a religious service on a regular basis. In 2017, this figure was sitting at just 16 percent.
Photo courtesy: Koen Van Engelen/Unsplash