Will Maule
| ChristianHeadlines.com Contributor
| Thursday, September 19, 2019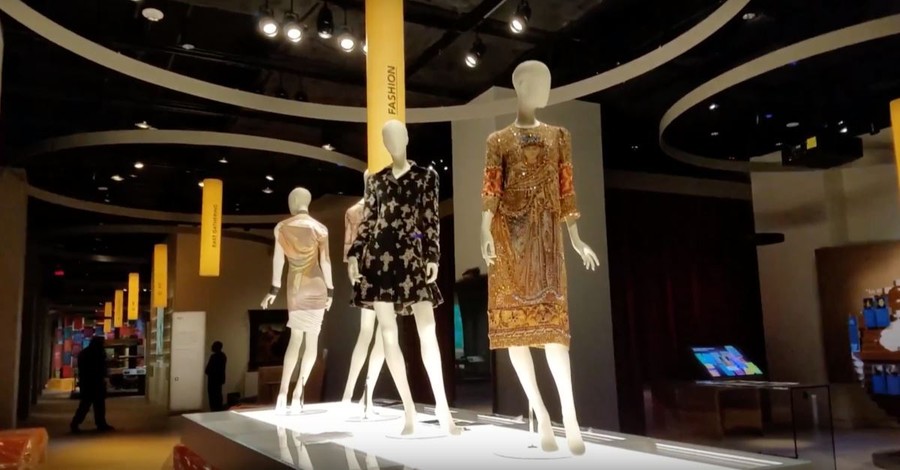 ---
Washington DC's Museum of the Bible has played host to a one-of-a-kind event -- a fashion show inspired by scriptural themes.
The unusual function, which took place on Tuesday night, featured "Biblically inspired couture and design," according to a press release issued by the museum. However, the centerpiece of the fundraising event was in the form of an "exclusive, one-of-a-kind couture gown by Chiara Boni that will be donated to the Museum of the Bible Collection."
A silent auction and luncheon were also part of the occasion, which was styled by "Style Bible" author and renowned D.C. fashion guru, Lauren Rothman.
"I think that the Bible impacts fashion because fashion was based in history, and what was old always becomes new again and like any other trend biblically inspired clothing is really something that never goes out of style," Rothman told CBN News.
Of course, most would admit that the Bible is not the first thing you'd associate with the multi-billion dollar fashion industry.
"When you think of all these designers, Versace, Dolce and Gabbana, you really don't think of them as Bible followers," event producer Linda Koldenhoven admitted to the outlet. "I don't want to be judgmental, but look at the creations that they make that are inspired by the Bible."
Many offered their own personal opinions on the event online -- the sentiments, it has to be said, were mixed.
"The Bible calls for humility," one person commented. "All this is celebrating is the flesh, the "earthly" beauty, which is vain. Imprinting biblical images upon worldly vanity only thing it does is mockery of the Bible. No honoring of God there."
Others, however, were impressed. "I think it's attractive that there is a reference to Christ," one user wrote of the event.
"The church seems so overly religious so closed minded (sic) and stuck in there ways about the arts and design. Don't y'all know God was the first fashion designer?" another added.
Several of the gowns featured in the show will be kept on display on the museum's impact floor.
Photo courtesy: RNS Video Screenshot