Will Maule
| ChristianHeadlines.com Contributor
| Monday, May 13, 2019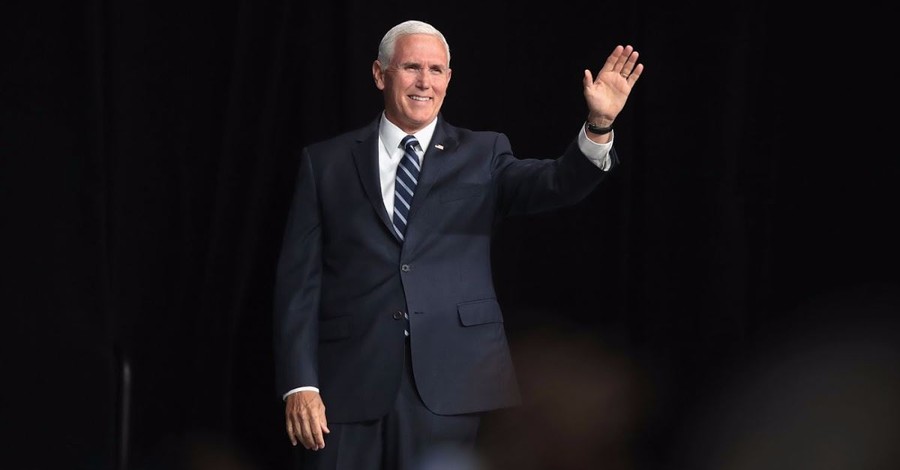 In a commencement speech delivered at Liberty University Saturday, Vice President Mike Pence told thousands of students that they should "be ready" for an increase in personal attacks on their faith.
In a bid to encourage and equip young Christians to live out their calling in our modern secular culture, Pence warned that, increasingly, believers will be asked to "tolerate things" that go completely against their personal faith and spiritual convictions.
"You're going to be asked to bow down to the idols of the popular culture," he explained, noting that it has become "acceptable and even fashionable to ridicule and discriminate against people of faith."
Highlighting the absurdity of the secular left and its militant opposition to open Christian expression, Pence referenced the case lodged against the Little Sisters of the Poor by the previous administration.
This case involved a group of Catholic nuns who sought exemption from an Obama-era mandate that would have required them to provide birth control – something that would have infringed on their religious beliefs.
"It wasn't all that long ago that the last administration brought the full weight of the federal government against the Little Sisters of the Poor merely because that group of nuns refused to provide a health plan that violated their deeply held religious beliefs," Pence explained, according to the Christian Post.
Speaking of an example closer to home, the Vice President commented on the vicious backlash his wife, First Lady Karen Pence, received when it became apparent that she was teaching at a traditionally Christian school.
"When my wife, Karen, returned to teach art at an elementary Christian school earlier this year, we faced harsh attacks by the media and the secular left," he said, adding that these unwarranted assaults on Christian education are "un-American."
In light of these disturbing attacks, Pence noted that "some of the loudest voices for tolerance today have little tolerance for traditional Christian beliefs," referencing the left's blatant double-standards on issues of inclusivity and expression.
Though the warnings were ominous, Pence also declared that the current administration would stand behind those who wish to express their Christian faith in the public sphere. "I promise you, we will always stand up for the right of Americans to live, to learn, and to worship God according to the dictates of their conscience," he concluded.
"We will all be cheering you every step of the way," the VP added on Twitter following the event. "And never forget: Where the spirit of the Lord is, there's Liberty."
To the @LibertyU graduates: As you leave this place, go forth for Liberty. We will all be cheering you every step of the way. And never forget: Where the spirit of the Lord is, there's Liberty. pic.twitter.com/GHr0lCunTV

— Vice President Mike Pence (@VP) May 11, 2019
Photo courtesy: Getty Images/Scott Olson/Staff 
---
---