Will Maule
| ChristianHeadlines.com Contributor
| Tuesday, August 6, 2019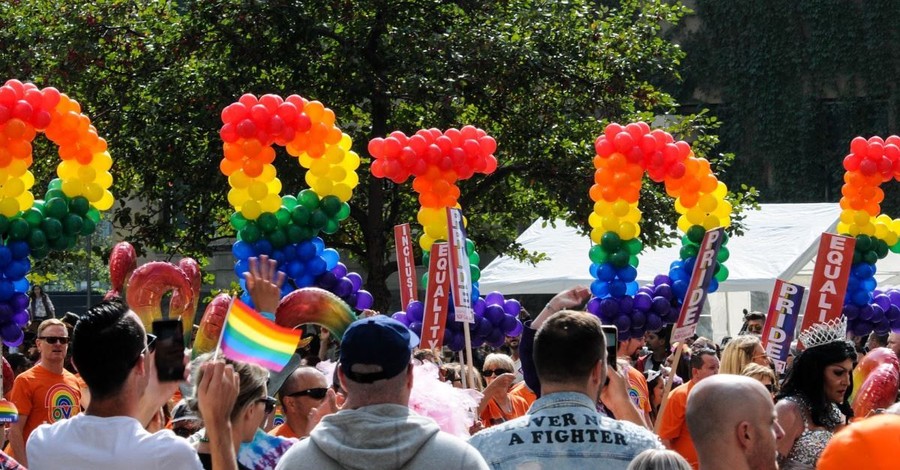 ---
Just a couple weeks after announcing that he is no longer a Christian, former pastor and author Joshua Harris has been spotted at an LGBT pride event in Canada.
Posting about the event on his Instagram stories, Harris uploaded pictures of himself wearing a gay pride shirt and eating rainbow-colored donuts. "Enjoyed swapping stories, gentleman!" he wrote, pictured alongside two other men -- Matthias Roberts, host of Queerology: A Podcast on Belief and Being, and gay singer Trey Pearson, who is the former frontman of Christian rock band, Everyday Sunday.
In his original post on July 26, Harris, who penned the wildly popular "I Kissed Dating Goodbye" back in the 1990s, ditched his conservative evangelical views and openly apologized to the LGBT community for his previous teaching. "To the LGBTQ+ community, I want to say that I am sorry for the views that I taught in my books and as a pastor regarding sexuality," he wrote.
In "I Kissed Dating Goodbye" Harris put forward a new model for pre-marital relationships, advocating a type of intentional courtship that is more likely to end in marriage. In his previous life as a pastor and evangelical author, Harris confirmed that homosexual relationships were sinful according to the Bible. He no longer holds true to this belief.
"I regret standing against marriage equality, for not affirming you and your place in the church, and for any ways that my writing and speaking contributed to a culture of exclusion and bigotry," he told the LGBT community, as Christian Headlines previously reported. "I hope you can forgive me."
Just a week before the shock announcement, Harris told the world that he and his wife were getting a divorce, citing "some significant changes have taken place in both of us" as the reason for the split.
In a letter issued in response to Harris' revocation of his faith, his former church said the major life updates were "hard to hear."
"For most of us, Josh isn't just some distant public figure," noted Kevin Rogers, Covenant Life Church's interim lead pastor. "He's a beloved former pastor and friend. So this news isn't just a lot to process theoretically. It hits home personally."
Photo courtesy: Toni Reed/Unsplash
Related:
Christian Author Joshua Harris of I Kissed Dating Goodbye Separating from His Wife
Courtship Author Joshua Harris Falls from the Faith: 'I Am Not a Christian'