Mikaela Mathews
| ChristianHeadlines.com Contributor
| Friday, December 18, 2020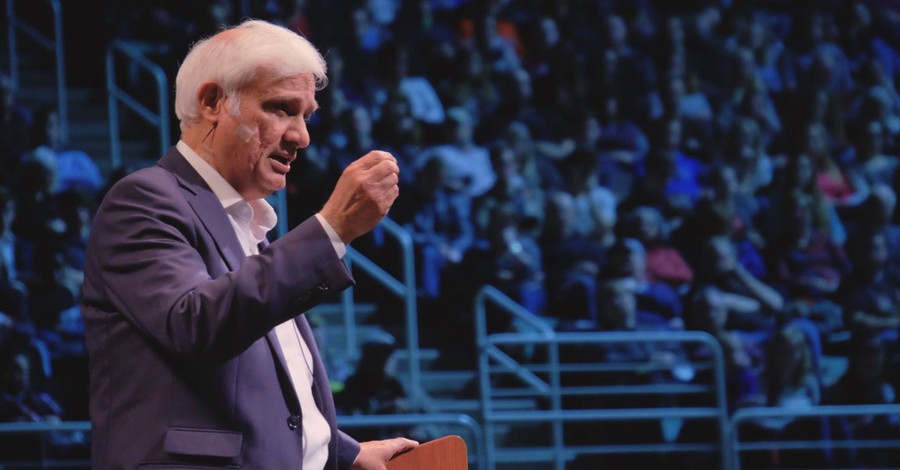 Editor's Note February 25, 2021: This article has been updated to clarify that the OCCA The Oxford Centre of Christian Apologetics is not related to Oxford University, but based in the city of Oxford.
---
A letter written by an apologist with Ravi Zacharias International Ministries expressed frustration with the ministry's handling of sexual misconduct accusations made against the late Zacharias, as reported by Christian Today.
According to Max Baker-Hytch, a senior tutor with RZIM's OCCA The Oxford Centre for Christian Apologetics and a lecturer at Wycliffe Hall in England, RZIM has shown "slowness and reluctance to set the public record straight, which finally happened only after a great amount of external pressure was brought to bear on the issue."
The lecturer pointed to three issues: an alleged inappropriate sexting relationship between the late apologist and a Canadian woman, Lori Anne Thompson, which was first reported in 2017; recent accusations of sexual harassment against day spa employees by Zacharias; and, misrepresentation of his academic credentials.
Baker-Hytch sent the letter internally, but an employee leaked it to independent investigative journalist Julie Roys. Baker-Hytch confirmed the authenticity of the letter but did not further comment.
The letter calls on RZIM to make "meaningful reparations" to the victims, as well as change the ministry's culture. He believes the ministry has not owned enough responsibility for Zacharias' mistakes.
Baker-Hytch also commented on the ministry's "shifting narratives" regarding Zacharias' relationship with Thompson. In 2017, the ministry told its employees that no money had been exchanged between the two parties. A recent report showed, however, that Zacharias had paid Lori Anne and her husband $250,000 as part of a settlement that included a nondisclosure agreement.
RZIM's CEO Sarah Davis issued a statement prior to this letter stating that the ministry had hired an independent consultant to investigate the allegations.
"In addition to finding the truth, that is why RZIM has commissioned Miller & Martin to conduct an independent investigation and is awaiting its conclusion," she said.
In a previous statement given to The Christian Post, RZIM defended Zacharias against Thompson. "His denial is consistent with the character of the man we knew and worked alongside for years," it said.
Yet, Baker-Hytch warned RZIM, "If there is even the faintest hint of a self-preservation or damage control mentality in our response to all of this, not only will that be wholly futile, but it will prolong the agony we are enduring. Drastic and deeply humbling steps will be required in order to demonstrate to the world that we are serious about rebuilding our institutional culture from the ground up."
"The reality is that Ravi's reputation is in tatters; but his legacy—this team—need not be. …If we choose to act justly and do the right things, we could become known as the gold standard for how to recover from a tragic situation such as this and move forward in a way that beautifully demonstrates the faith we commend."
Related:
Late Apologist Ravi Zacharias Accused of Sexual Misconduct
Christian and Missionary Alliance Launches Second Investigation into Ravi Zacharias
Photo courtesy: Ravi Zacharias Facebook
---
Mikaela Mathews is a freelance writer and editor based in Dallas, TX. She was the editor of a local magazine and a contributing writer for the Galveston Daily News and Spirit Magazine.
---
---