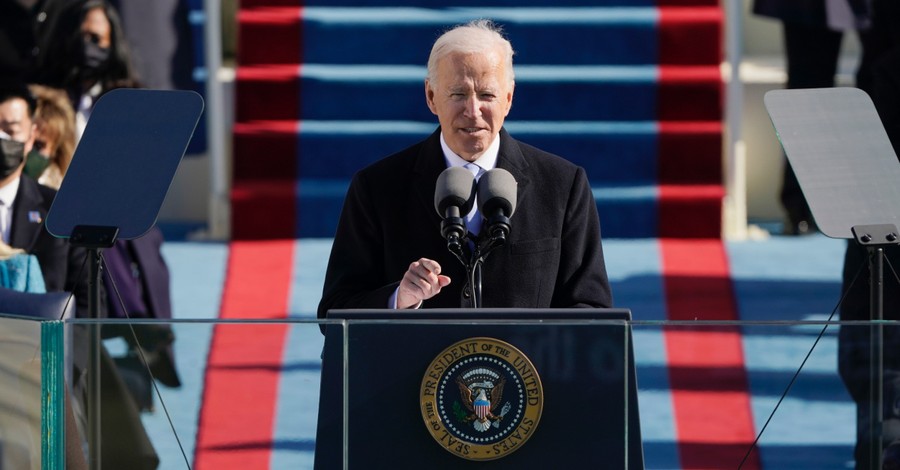 One prominent evangelical scholar is saying that if the 2020 election were held again today, he would not make his support for President Joe Biden public, despite voting for him.
On Tuesday, Richard Mouw, president emeritus of Fuller Theological Seminary in California, spoke to The Christian Post concerning the recent open letter published by the coalition Pro-life Evangelicals For Biden, of which Mouw is a member.
Mouw, who signed the letter along with Ronald J. Sider, President Emeritus of Evangelicals of Social Action, expressed their disappointment after the Biden Administration excluded the Hyde Amendment from the $1.9 trillion COVID-19 stimulus package that was recently passed.
They noted they and the Biden team had agreed to have open dialogue over the Hyde Amendment following their public endorsement of Biden in the 2020 race. However, Mouw told The Christian Post, those conversations are unlikely to happen now that the package was passed without the Hyde Amendment, in which Biden seeks to repeal after supporting the Amendment for years.
Mouw, along with Sider, is expected to have a meeting with the Biden administration this week after an official reached out to him on Monday. Both men hope to address their concerns as they will meet with two members of the White House faith outreach office.
Nevertheless, Mouw said he would vote for Biden again if the 2020 election were held today, yet he would not provide public support. Mouw has received backlash from "right-to-life people" who sent him "a lot of angry messages" as well as being called "naive" over his support of Biden.
Yet Mouw stands by his support of the Democratic President as it would reassure "many younger evangelicals who are not happy about ... the way in which their parents and grandparents have endorsed and defended the Trump administration."
"We ... don't want to lose them to evangelicalism because of what is perceived as mean-spirited, highly partisan commitment on the part of the older generation of evangelicals who voted 81% ... in the presidential election before this last one for Mr. Trump," he added.
Despite disagreement with Biden's stance on abortion, Mouw agrees with the administration on other policy issues such as global warming and immigration.
"And so, we wanted to use our own access through the Biden campaign people to at least get them to stay in conversation with people like us," he said.
Regarding the Equality Act, a legislation that many Christians are concerned about, Mouw voiced concern that it would place "the rights of Christian institutions to preserve commitments to traditional biblical teaching regarding sexuality without being penalized in terms of federal grants, federal loans for students" in jeopardy.
He added, "A lot of Christian colleges and universities are well over 50 percent dependent in their tuition income on students getting federal loans."
Related:
Pro-Life Evangelicals For Biden Group Laments Exclusion of Hyde Amendment in New COVID-19 Relief Package
Photo courtesy: ©Getty Images/Pool
---
Milton Quintanilla is a freelance writer and content creator. He is a contributing writer for Christian Headlines and the host of the For Your Soul Podcast, a podcast devoted to sound doctrine and biblical truth. He holds a Masters of Divinity from Alliance Theological Seminary.
---
---