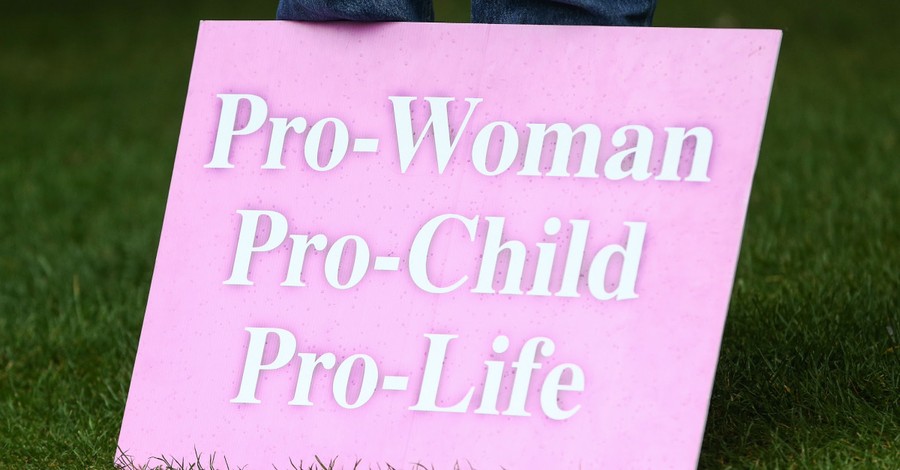 Over the weekend, the coalition Pro-Life Evangelicals For Biden published an open letter expressing their disappointment over President Joe Biden's exclusion of the Hyde Amendment after the $1.9 trillion COVID-19 stimulus package was passed on Friday.
"We are very disappointed about the COVID-19 relief package's exclusion of the Hyde Amendment, a longstanding bipartisan policy that prevents taxpayer funding for abortion. We're even more upset that the Biden administration is supporting this bill," the letter began.
Pro-Life Evangelicals For Biden noted that they publicly endorsed Biden during his presidential campaign "with the understanding that there would be engagement [with] us on the issue of abortion and particularly the Hyde Amendment."
The group added that the Biden team sought to talk to them "during the campaign to gain our support", to which they agreed "on the condition [that] there would be active dialogue and common ground solutions on the issue of abortion."
Following the endorsement, "there has been no dialogue since the campaign," they added.
"We feel used and betrayed and have no intention of simply watching these kinds of efforts happen from the sidelines," Pro-Life Evangelicals For Biden wrote. "Many Evangelicals and Catholics took risks to support Biden publicly. President Biden and Democrats need to honor their courage."
The Christian coalition concluded their open letter by urging Biden to "honor his commitment to us and immediately demand that the House of Representatives apply the Hyde language to the American Relief Package."
"This is no time for radical change to longstanding abortion policy," they continued. "We also call on Sanford Bishop (D-GA), Jim Cooper (D-TN), Marcy Kaptur (D-OH), Jim Langevin (D-RI), Steve Lynch (D-MA), and Tim Ryan (D-OH13) to oppose this bill, as it stands, and demand the Hyde Amendment be included."
"If this is not done, it will raise the question of whether or not we are still welcome in the Democratic Party," the group concluded.
The letter was signed by President Emeritus Dr. Richard Mouw of Fuller Seminary and Ronald J. Sider, President Emeritus of Evangelicals of Social Action.
Mouw confirmed his publication of the open letter in the comments section on a Facebook post also featuring the letter.
"For the record: Hyde was applied to previous Covid-19 packages and was left out this time," he noted.
In response to a question as to whether or not he wrote the letter, Mouw confirmed he and Sider wrote it "with counsel from our friends at Democrats for Life."
"We are circulating it for signatures from our original signers of the Pro-Life Evangelicals for Biden declaration, during the election campaign," he added.
The letter was also published on the Pro-Life Evangelicals For Biden website with additional signees included noted author Richard Foster, who wrote Celebration of Discipline, and Jerushah Duford, the granddaughter of late evangelist Billy Graham.
Despite being pro-life in their beliefs, the group formed last year in opposition to former President Trump by urging Christians to vote for Biden.
Photo courtesy: ©Getty Images/Hagen Hopkins/Stringer
---
Milton Quintanilla is a freelance writer and content creator. He is a contributing writer for Christian Headlines and the host of the For Your Soul Podcast, a podcast devoted to sound doctrine and biblical truth. He holds a Masters of Divinity from Alliance Theological Seminary.
---
---