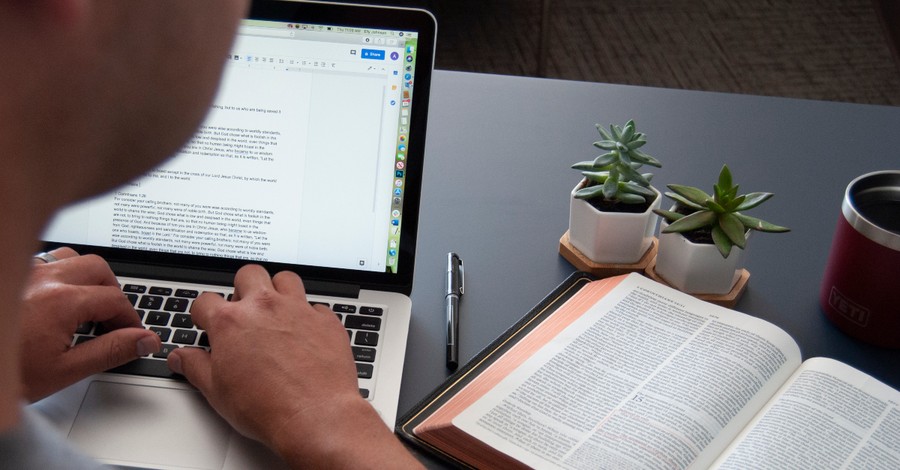 A former writer for Desiring God has renounced Christianity, adding to the list of high-profile Christians who have likewise walked away from the faith in recent times.
Paul Maxwell, a former philosophy professor at Moody Bible Institute, made the announcement on his Instagram feed that he was no longer a Christian, The Christian Post reports.
"What I really miss is connection with people," Maxwell wrote. "What I've discovered is that I'm ready to connect again. And I'm kind of ready not to be angry anymore. I love you guys, and I love all the friendships and support I've built here. And I think it's important to say that I'm just not a Christian anymore, and it feels really good. I'm really happy."
"I can't wait to discover what kind of connection I can have with all of you beautiful people as I try to figure out what's next," he continued. "I love you guys. I'm in a really good spot. Probably the best spot of my life. I'm so full of joy for the first time. I love my life."
In a follow-up post, Maxell responded to people telling him that he will go to Hell if he rejects Christianity.
"I just say, 'I know that you love me.' I know, and I receive it as love," he said. "I know you care about the eternal state of my soul and you pushed through the social awkwardness of telling me this because you don't want me to suffer. And that is a good thing. That's a loving thing to do. And I hear where you're coming from, and I respect your perspective."
Maxwell, who has his Ph.D. in theology, has authored books on theology, trauma and fitness, including the book, The Trauma of Doctrine. He was also the host of the YouTube channel SelfWire, which explores the intersection of theology, philosophy, psychology, and politics.
Maxwell is the latest high-profile Christian to publicly renounced his faith.
As Christian Headlines previously reported, in 2020, the lead singer of the Christian rock band Hawk Nelson, Jon Steingard, posted on Instagram that he no longer believes in God despite growing up as a pastor's kid.
In 2019, Joshua Harris, the author of the popular Christian book I Kissed Dating Goodbye and former Hillsong singer and songwriter Marty Sampson also publicly renounced their Christian faith.
Related:
Another High-Profile Christian Walks Away. What's Going On?
Hillsong's Marty Sampson: 'I'm Genuinely Losing My Faith'
Courtship Author Joshua Harris Falls from the Faith: 'I Am Not a Christian'
'I No Longer Believe in God,' Says Lead Singer of Christian Band Hawk Nelson
Hawk Nelson Members Release Statement following Frontman's Departure from Christianity
Photo courtesy: ©Sparrowstock
---
Milton Quintanilla is a freelance writer and content creator. He is a contributing writer for Christian Headlines and the host of the For Your Soul Podcast, a podcast devoted to sound doctrine and biblical truth. He holds a Masters of Divinity from Alliance Theological Seminary.
---
---