Michael Foust
| ChristianHeadlines.com Contributor
| Tuesday, August 13, 2019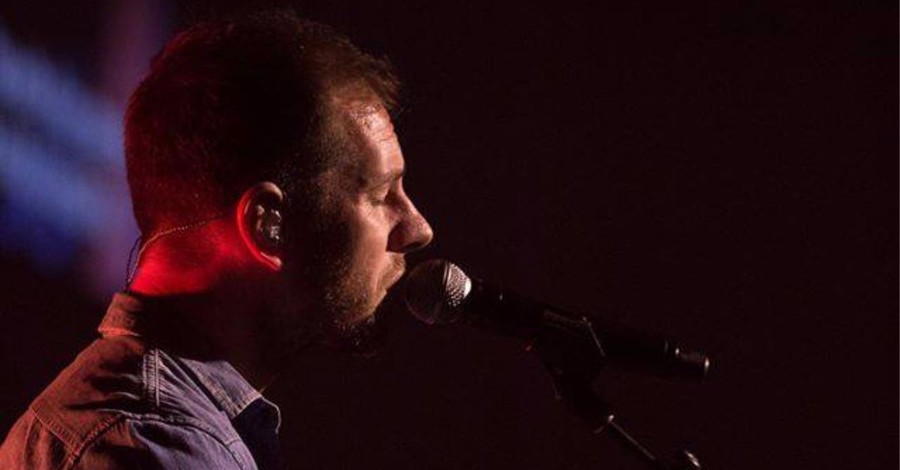 Yet another public figure popular within Christianity has come forward to say he is "losing" his faith.
Hillsong's Marty Sampson, who is credited with writing or co-writing some of the most popular worship songs today, wrote on Instagram that Christianity is "not for me." 
In a follow-up post, though, Sampson indicated he was studying some of the faith's leading apologists, including John Lennox and Ravi Zacharias. He also said in response to a Christian Post column that he hasn't "renounced" his faith but that "it's on incredibly shaky ground."
Sampson's initial post came a few weeks after bestselling Christian author Joshua Harris – who wrote I Kissed Dating Goodbye – announced he is no longer a Christian. 
"Time for some real talk," Sampson wrote in a now-deleted Instagram post. "... I'm genuinely losing my faith ... and it doesn't bother me… like, what bothers me now is nothing… I am so happy now, so at peace with the world... It's crazy.
"This is a soapbox moment so here I go… how many preachers fall? Many. No one talks about it. How many miracles happen. Not many. No one talks about it. Why is the Bible full of contradictions? No one talks about it. How can God be love yet send four billion people to a place, all coz they don't believe? No one talks about it. Christians can be the most judgmental people on the planet – they can also be some of the most beautiful and loving people… but it's not for me."
Sampson is listed as a writer or co-writer of dozens of songs, including Hillsong's God He Reigns.
"I am not in anymore," Sampson wrote. "I want genuine truth. Not the 'I just believe it' kind of truth. Science keeps piercing the truth of every religion. Lots of things help people change their lives, not just one version of God. Got so much more to say, but for me, I'm keeping it real. Unfollow if you want, I've never been about living my life for others."
"All I know is what's true to me right now, and Christianity just seems to me like another religion at this point," he added. 
"I could go on, but I won't. Love and forgive absolutely. Be kind absolutely. Be generous and do good to others absolutely. Some things are good no matter what you believe. Let the rainfall, the sun will come up tomorrow," the songwriter concluded.
The post has since been deleted. 
This week, he posted pictures of five Christian apologists, including Lennox, Zacharias and Mike Licona, and wrote: "I don't know these men personally, but I do watch them regularly and listen to their arguments. If you don't know who they are, perhaps you may want to find out more about them."
He also posted a picture of Francis Collins, a Christian who affirms the theory of evolution, with a quote from Collins: "The evidence supporting the idea that all living things are descended from a common ancestor is truly overwhelming. I would not necessarily wish that to be so, as a Bible-believing Christian. But it is so. It does not serve faith well to deny that."
Below both new posts, fans said they were praying for him.
Sampson responded to a Christian Post column, "Reaching out to a Hillsong leader who is renouncing his faith," by saying he is studying both sides of the faith debate. 
"I have and continue to analyze the arguments of prominent Christian apologists and biblical scholars, and am open-minded enough to consider the arguments of atheist debaters and debaters from other religions," he wrote. "If the truth is true, it will remain so regardless of my understanding of it. If I search it out, surely it will become even more clearly seen as the truth that it is. Examining a diamond more closer reveals the quality of the diamond. As I am still breathing, I am still learning."
Denny Burk, professor of biblical studies at Boyce College in Louisville, Ky., said stories like those of Sampson and Harris are a reminder that the believer should never place one's faith in a mortal person.
"Our faith is ultimately not in any Christian celebrity or leader but in Jesus Christ, the Savior of the world who never fails or disappoints," Burk told Christian Headlines. 
Apostasy, he added, is real. 
"Jesus warned us that it would happen (Matt. 13:20-22) and so did the apostles (Acts 20:30). Nevertheless, it is painful and heartbreaking to witness. No one plans on apostatizing when they come to Christ. Life happens. Troubles come. Faith is tested. The soil is eventually revealed for what it is. What will time and trouble reveal about you? About me?
"... And there is nothing in our flesh to keep us from [apostasy]. We are just as dependent upon God's grace today as we were the first day we tasted it. If we stand, it will be by the power of God alone. Apart from grace, we would all be careening to our own destruction."
Related: 
Courtship Author Joshua Harris Falls from the Faith: 'I Am Not a Christian'
Michael Foust is a freelance writer. Visit his blog, MichaelFoust.com.
Photo courtesy: Marty Sampson Facebook
---
---