Michael Foust
| ChristianHeadlines.com Contributor
| Tuesday, May 26, 2020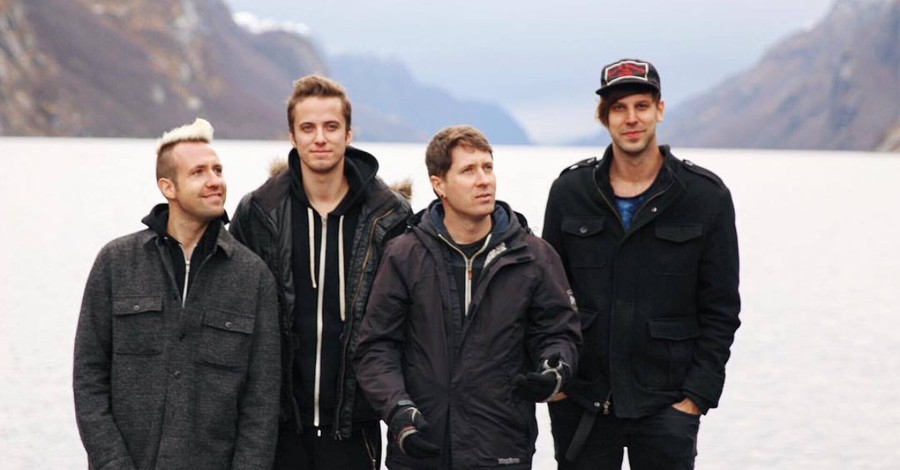 ---
The lead singer of the Christian contemporary group Hawk Nelson said in an Instagram post last week he doesn't believe in God and "can no longer stand on stage" and sing the band's songs because of his new stance.
"After growing up in a Christian home, being a pastor's kid, playing and singing in a Christian band, and having the word 'Christian' in front of most of the things in my life – I am now finding that I no longer believe in God," Jon Steingard wrote in a lengthy Instagram post.
Hawk Nelson, formed in 2000, is known for hits such as Drops in the Ocean, Diamonds, Words and Live Like You're Loved. The group released its most recent album in 2018.
Steingard, 36, said in his post he joined the band at age 20 and has been the lead singer and main songwriter since 2012.
He said he "agonized over whether to say this publicly."
"[I]t didn't happen overnight or all of a sudden. It's been more like pulling on the threads of a sweater, and one day discovering that there was no more sweater left," he wrote. "... I am stunned by the number of people in visible positions within Christian circles that feel the same way as I do. Like me, they fear losing everything if they're open about it."
Addressing those who might question his sincerity over the years, Steingard wrote, "The short answer is that I was not lying. I did believe those things at the time."
"I've got a whole lot less to lose now. The band isn't playing shows or making music at the moment, and we've all found other work and careers to focus on for the time being," he wrote.
Steingard began changing his beliefs, he wrote, as he began questioning his faith.
"They were things that just didn't make sense to me," he wrote. "If God is all loving, and all powerful, why is there evil in the world? Can he not do anything about it? Does he choose not to? Is the evil in the world a result of his desire to give us free will? OK then, what about famine and disease and floods and all the suffering that isn't caused by humans and our free will? If God is loving, why does he send people to hell?"
He said he "can no longer stand on stage and in good conscience sing songs like Drops in the Ocean. … I know this means giving it up voluntarily."
"I am open to the idea that God is there. I'd prefer if he was. I suspect if he is there, he is very different than what I was taught. I know my parents pray that God reveals himself to me. If he's there, I hope he does," Steingard wrote.
Fellow band member Daniel Biro wrote in an Instagram post after Steingard's announcement: "Forever grateful for these brothers of mine. We've been through some highs and lows together and we share a very special bond that can't be broken. There are many seasons to a band, as Hawk Nelson has experienced. But one thing that isn't seasonal is our support for one another on or off the road touring. God has a unique path for each of us and it's important that we stay honest with one another. Looking forward to seeing how each of us continue to G R O W."
On social media, fans of the band said they're praying for Steingard.
"Try your best to not let doubt take hold, that's what Satan wants and he'll exploit it," one person wrote. "I'll be praying for you, that God speaks to you about what you are experiencing."
"Believing in God isnt a feeling, it's a choice," another fan wrote. "Believing in God is choosing to have a relationship with Him and welcoming Him into your life personally acting by the fact that He exists. … God is true and He's present especially now that you're going through a difficult time in your life. God is gentle. He's not confined to a simple praise session. God is much greater than that, He's much greater than us humans. Praying for you."
Photo courtesy: Hawk Nelson Facebook Page
---
Michael Foust has covered the intersection of faith and news for 20 years. His stories have appeared in Baptist Press, Christianity Today, The Christian Post, the Leaf-Chronicle, the Toronto Star and the Knoxville News-Sentinel.