Mikaela Mathews
| ChristianHeadlines.com Contributor
| Updated: Nov 06, 2019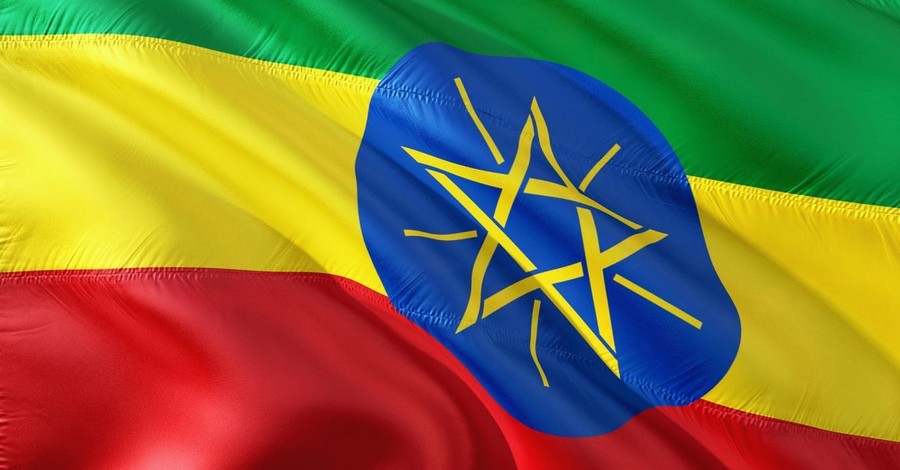 Ethiopian Prime Minister Abiy Ahmed recently announced that violent tensions in his country have risen with thousands displaced and over thirty churches burnt in the past two years, according to CBN. Over the weekend, nearly 90 citizens were also killed in a violent protest over religion and ethnicity.
According to the Guardian, the protest was sparked by activist Jawar Mohammed who claimed that government officials were trying to silence him. The Ethiopian Human Rights Commission estimates that 10 out of the 89 deaths from the protest were caused by government security forces. Churches and at least one mosque were also hit during the attack.
The protestors killed were from the Oromo and Amhara ethnic groups and were both Muslim and Christians, as reported by Reuters. Over 400 people were also arrested.
The announcement shows the long road ahead for Ethiopia and Abiy to bring peace.
"We have to stop those forces who are trying to pull us two steps back while we are going one step forward," Abiy said at a press conference.
The Prime Minister recently made headlines as the recipient of a Nobel Peace Prize, according to Christianity Today. The 43-year-old activist is known for his reconciliation efforts. He ended a border war with the neighboring country of Eritrea and released thousands of political prisoners, as well as brought healing to a division in the Ethiopian Orthodox Tewahedo Church, which is the largest religious group in Ethiopia.
"I see Abiy as an answer to prayer," said Frew Tamrat, principal of Evangelical Theological College in Ethiopia's capital. "He tries to live by biblical values. He is a preacher of peace, reconciliation, and forgiveness."
Nonetheless, some believe that Abiy's peace prize was premature due to the recent uptick in violence. "He may [eventually] deserve a Novel prize, but not now," said Meron Tekleberhan, a graduate of the Ethiopian Graduate School of Theology.
The Internal Displacement Monitoring Center estimates that 2.9 million people have been displaced by violence in Ethiopia, the highest amongst the world. Many experts fear that with elections approaching next year, the country may continue to experience political upheaval and unrest. 
"Prime Minister Abiy Ahmed and his administration have not addressed the targeting of church burnings, nor presented a plan to safeguard churches and Christians in the areas where they are being attacked," said Tewodrose Tirfe of the Amhara Association of America. "He should not stay silent because the longer he's silent and does not take action, the longer Ethiopians and the perpetrators will view it as not being a priority for Abiy Ahmed's administration." 
Photo courtesy: Pixabay
---
---