Mikaela Mathews
| ChristianHeadlines.com Contributor
| Wednesday, August 14, 2019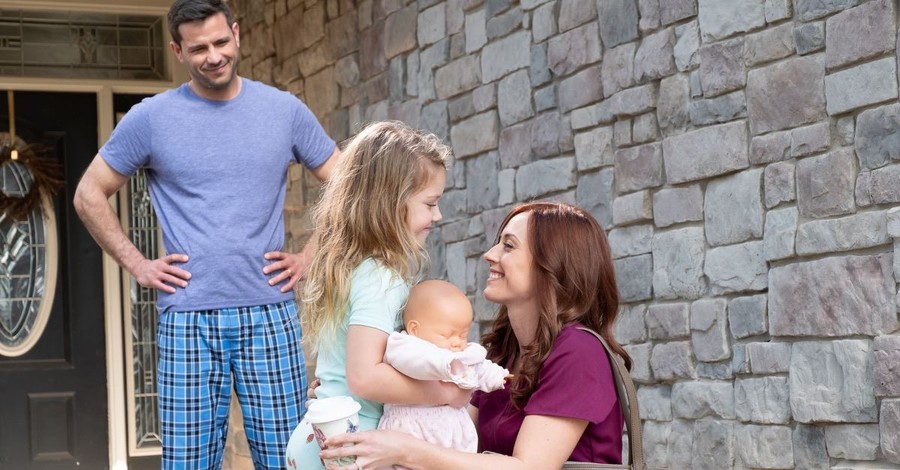 Pro-life movie Unplanned has nabbed the top spot on Amazon's Overall Best-Selling DVDs. 
The controversial movie tells the story of Abby Johnson, a former Planned Parenthood clinic director, who left the organization after watching an abortion live. She later became a pro-life advocate and started a nonprofit called And Then There Were None, which supports women who wish to leave the abortion industry. To date, the nonprofit has helped nearly 500 workers exit the industry.
As Christian Headlines previously reported, the movie created waves amongst the abortion industry with nearly 100 workers choosing to leave after watching Johnson's story.
But the R-rated film has faced serious challenges on its rise to the top. Director Chuck Konzelman accused Google and Twitter of censoring the movie's ads and even suspending their Twitter feed on the movie's launch date. 
Advertisements for the movie were also banned from major networks such as Lifetime, Hallmark, HGTV, and others, the Hollywood Reporter wrote.
The PureFlix film also faced persecution north of the border, where pro-life advocates fought for distribution in Canada, Worthy News reports. 
As Christian Headlines previously wrote, the pro-life film was initially blocked by major film distributors from being played in movie theaters across Canada. Eventually, independent film distributor Cinedicom picked up the 110-minute movie for showings in select theaters throughout the country. Despite owners of movie theaters where the film was shown reportedly receiving death threats from abortion advocates, the film was a box office success. In its opening weekend, Unplanned grossed $353,510 in Canada.
'Unplanned' shocked Hollywood, too, with its earnings, pulling in a domestic total gross of over $18 million, according to the Christian Post. The total was over two times its production cost of $6 million. 
Amazon's Best Sellers are updated hourly and the movie pushed ahead of DC's "Shazam", "Pokemon Detective Pikachu", and "Avengers: Endgame."
Related:
Unplanned Shocks Hollywood with Top 5 Finish, Doubling Its Forecast
Twitter Suspends Unplanned Movie Account, Refuses to Let Twitter Users Follow the Account
Unplanned Director Accuses Google and Twitter of Censorship
Unplanned Blocked from Distribution in Canada
Two Canadian Cinema Owners Receive Death Threats for Showing Unplanned
Canada Agrees to Screen Unplanned
Unplanned Is a Box Office Hit in Canada: 'Minds Are Changing'
Pro-Lifers to Show Public Screening of Unplanned Outside of Planned Parenthood Clinics in Washington D.C.
Photo courtesy: PureFlix
---
---