Mikaela Mathews
| ChristianHeadlines.com Contributor
| Wednesday, April 10, 2019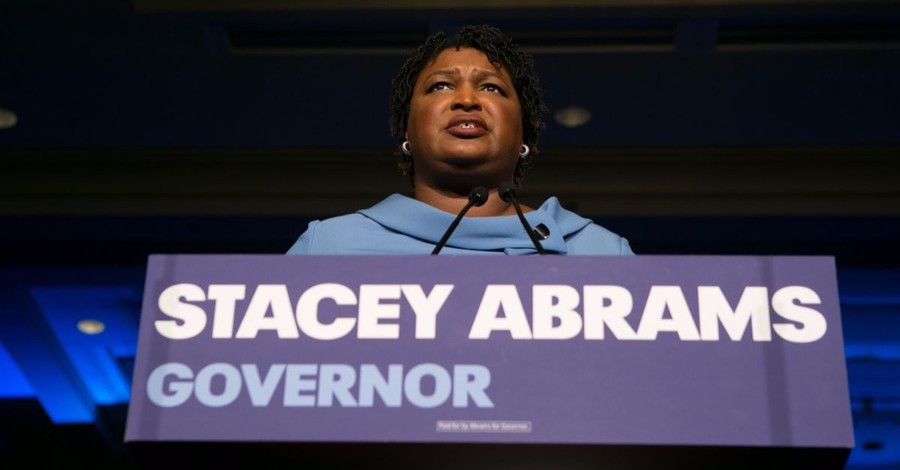 Stacey Abrams, a former Georgia gubernatorial candidate and 2020 Democratic presidential hopeful, believes her state's "heartbeat bill" is "an abominable and evil bill…bad [not only] for morality and our humanity, it's bad for business." 
On MSNBC, Abrams condemned the HB481 bill and encouraged citizens of Georgia to consider the economic and moral impact of the bill. "I think Georgia has to realize that while we are experiencing an extraordinary boom in the film industry, there's nothing that says it has to stay here," Abrams said. "We've got to be friendly to the women in these businesses. You should not have to worry about bodily autonomy because the governor has pushed such an abominable and evil bill that's so restrictive…"
Christian Headlines previously reported that several major movies and TV shows, including The Avengers and Game of Thrones are filmed and produced in Atlanta. Hollywood has threatened a boycott should the bill pass.
Abrams, however, does not support this boycott. She believes it would re-victimize the women in the state. 
"(T)he issue here is we do not often tie women's autonomy to our economics. But they're directly linked," she said. "And when women start saying, 'I'm not moving to Georgia because they have this abominable bill stripping women of autonomy and their choices,' we will see a result."
According to Townhall, Abram's economic link to the bill has stirred controversy. "Human beings have heartbeats," politician Mike Huckabee responded. "Blobs of protoplasm do not. And for Stacey Abrams to make this comment that it's perfectly okay to kill the heartbeat of a baby because it's good for business. I find that appalling. I find that disgusting. It's sad, it's sick." 
Abrams ran for Georgia governor last year and lost. According to Vox, she filed a federal lawsuit against Georgia's electoral system for alleged voter suppression. It was one of the closest watched state races. In an interview with MSNBC, Abrams said she's seriously considering running for president in 2020.
If Georgia Governor Brian Kemp signs the "fetal heartbeat bill" into law, it would ban abortions once a heartbeat is detected, which is typically around 6 weeks of gestation. The country has recently seen a surge of states proposing these types of bills, including Texas, Ohio, Kentucky, Missouri, South Carolina, and Florida.
Photo courtesy: Getty Images/Jessica McGowan/Stringer
---
---