Mikaela Mathews
| ChristianHeadlines.com Contributor
| Tuesday, October 29, 2019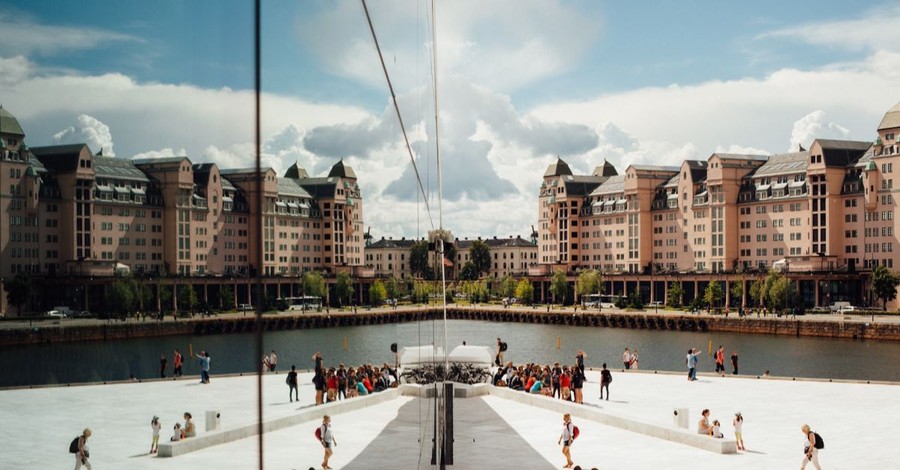 The city council of Oslo, Norway's capital, has agreed to ban all services and products made in Israel's settlement communities, according to CBN.
"The Palestinian people, who have to deal with the illegal occupation of their territory every single day, deserve international attention and support," said Sunniva Eisvoll, leader of the Oslo chapter of the Socialist Left Party. "It is a shared global responsibility to help ensure that human rights and international law are not violated. I am proud that the Oslo City Council is now taking steps to prevent goods and services purchased by the city from supporting an illegal occupation of Palestine or other territories."
The decision, motivated by the Boycott Divestment and Sanctions (BDS) Movement, is part of the newly-elected Socialist Left, Labour, and Green Parties' platform. Oslo is not the first Norwegian city to enact the ban, however. As reported by the BDS Movement, they join five other municipalities—Trondheim, Tromsø, Vaksdal, Hamar, Lillehammer, and Nordland—already prohibiting purchases.
The new resolution comes in the wake of an international call from Michael Lynk, U.N. independent expert on human rights in Palestinian territories, to ban all Israeli settlement products.
"No occupation in the modern world has been conducted with the international community so alert to its many grave breaches of international law, so knowledgeable about the occupier's obvious and well-signaled intent to annex and establish permanent sovereignty, so well-informed about the scale of suffering and dispossession endured by the protected population under occupation, and yet so unwilling to act upon the overwhelming evidence before it to employ the tangible and plentiful legal and political tools at its disposal to end the injustice," he said, according to the AP.
Several other countries, including Ireland, are listening. The Irish government approved the "Occupied Territories Bill" in 2018 "paving the way for the country to become the first EU nation to enforce a boycott" on Israeli-occupied Palestinian territories, according to the Guardian.
But many across the world reject the BDS movement. The Czech Republic recently passed a resolution forbidding support for any group that boycotts the Jewish state. And the German parliament also condemned the movement.
The House of Representatives voted in July on whether or not to boycott and an overwhelming majority—398 to 17—chose to condemn the movement.
Photo courtesy: Oliver Cole/Unsplash
---
---