Mikaela Mathews
| ChristianHeadlines.com Contributor
| Thursday, June 13, 2019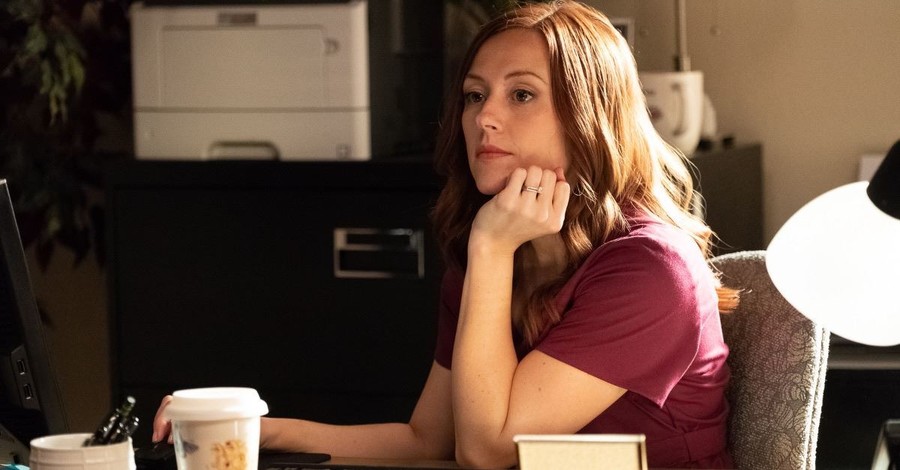 Unplanned is going to Canada. The controversial pro-life movie landed a distribution deal with the independent distributor Cinedicom with showings beginning on July 12. 
As it did in America, Unplanned faced several roadblocks in its distribution. As previously reported by Christian Headlines, it was banned in Canada when several major film distributors refused it in May of this year.
But, Canadian pro-life advocates rallied with a petition and national boycott of Cineplex, a major movie theater, to bring the film to the big screen. 
"Unplanned was released in the US on March 29th, 2019. However, if you live in Canada, you will not be able to view this new film," the petition, which has garnered over 200,000 signatures, stated. "It appears that the 'controversial' nature of this film is impacting its release. There are no public screenings scheduled anywhere across the nation. We aim to change that. We want to see this film shown on movie screens all across Canada – and around the world."
Cineplex has yet to agree to screenings, explaining that the film lacked a distributor. But, Unplannedproducers suspect it's because of the strong pro-life message.
Unplanned has had a profound effect on the abortion industry. So far, nearly 100 abortion clinic workers have left their employment after watching the movie. The film focuses on Abby Johnson, a former Planned Parenthood executive who radically changed her life after witnessing an abortion.
Canada is one of the few countries in the world without any form of abortion law. Pro-life supporters in the country hope this movie will be one avenue to change that.
"This is a wake-up call movie," Ruth Shaw, executive director for the National Campus Life Network, a pro-life group working with university students, told Grandin Media. "I have never seen a movie so boldly depict the reality of abortion. This movie can reshape the narrative for young people everywhere."
So far, only one theater has confirmed a showing. More showings are expected to be announced soon, with the hope of support from 100 to 200 theaters. Put on by Harvest Ministries International, the first public screening of the movie was at the Edmonton Expo Centre on May 14.
In the States, the film surprised Hollywood forecasters with its box office debut, grossing over $6 million in its first weekend and earning an A+ CinemaScore from audiences. Despite its R rating and an advertising ban on TV stations such as Lifetime, Hallmark, HGTV, Food Network, Cooking Channel and Travel Channel, the movie has still made waves. According to Box Office Mojo, the film has raked in over $18 million domestically.
Photo courtesy: PureFlix
---
---