Mikaela Mathews
| ChristianHeadlines.com Contributor
| Tuesday, February 18, 2020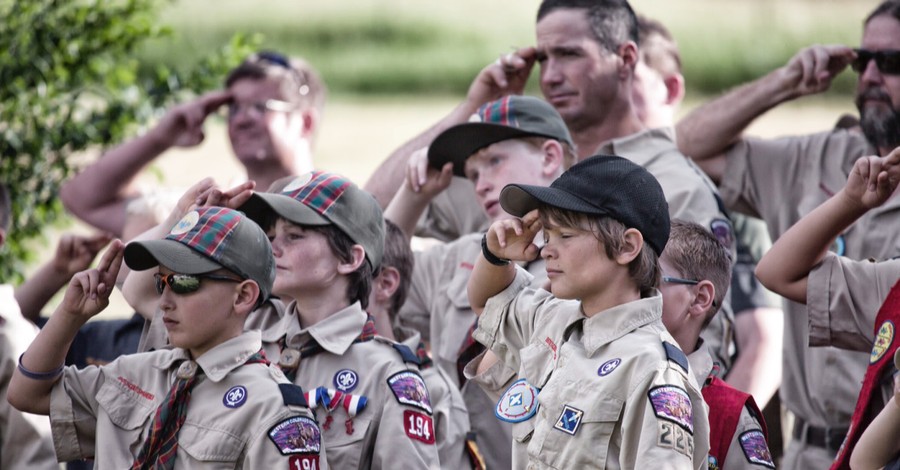 The Boy Scouts of America filed for bankruptcy protection on Tuesday, according to the AP, due to lowering membership and a surge of child abuse lawsuits.
"We are outraged that there have been times when individuals took advantage of our programs to harm innocent children," said Roger Mosby, president and CEO of BSA. "While we know nothing can undo the tragic abuse that victims suffered, we believe the Chapter 11 process, with the proposed trust structure, will provide equitable compensation to all victims while maintaining the BSA's important mission."
The 110-year-old organization has suffered in recent years as sex abuse claims have plagued the nonprofit. Due to changes in states' statute-of-limitations laws, over 12,000 victims have come forward with claims against BSA. The Scouts will likely be forced to sell campgrounds and hiking trails in order to raise necessary funds for a compensation trust that will top out at over a billion dollars.
Local chapters of BSA will not be affected as they are "legally separate and distinct organizations."
In the last few years, membership for a group once held in high esteem has dropped substantially. In the 1970s, four million members worked their way to become Eagle Scouts. Now, only two million are members. Girls were admitted recently in order to make up for the dropping membership and BSA even attempted to eliminate "Boy" from its name. But, the move did little to increase BSA's membership and instead elicited a trademark infringement lawsuit from the Girl Scouts, CNN reported.
In January, the Church of Jesus Christ of Latter-day Saints also dropped its long-standing ties with BSA and took more than 400,000 scouts into its own programs.
The bankruptcy may prove to be one of the most complex of its kind because of the nonprofit's presence in 50 states as well as connections to churches and civic groups.
"A Boy Scout bankruptcy would be bigger in scale than any other child abuse bankruptcy we've ever seen," said Mike Pfau, whose firm represents hundreds of men who alleged abuse as a Boy Scout. "You're talking about thousands of perpetrators. You're talking about tens of thousands of victims. This will be the largest bankruptcy the country has ever seen, and likely one of the largest corporate bankruptcies."
According to Fox News, the BSA issued an Open Letter to Victims. It will also run as a full-page ad in USA Today.
Photo courtesy: ©Getty Images/Robb Reece
---
Mikaela Mathews is a freelance writer and editor based in Dallas, TX. She was the editor of a local magazine and a contributing writer for the Galveston Daily News and Spirit Magazine.
---
---