Mikaela Mathews
| ChristianHeadlines.com Contributor
| Tuesday, July 21, 2020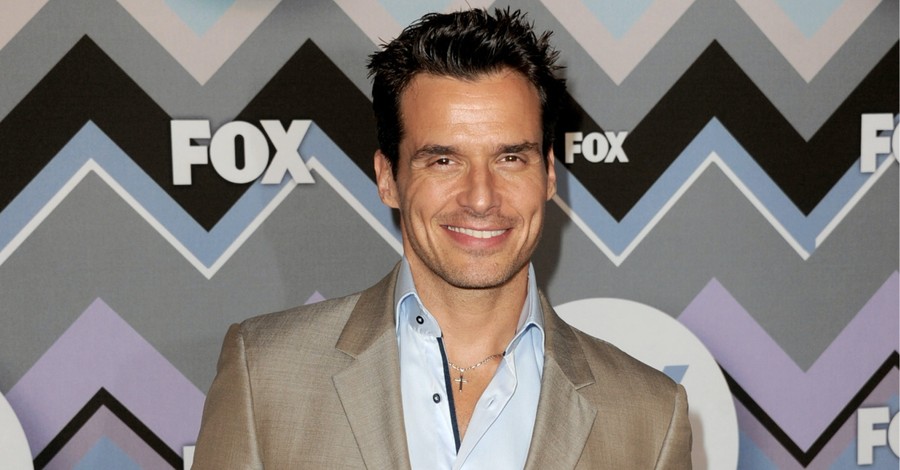 Antonio Sabato Jr., a conservative Christian actor best known for his role in "General Hospital" in the '90s, is launching his own production company aimed to help creative professionals who have been blacklisted by Hollywood for their religious or political beliefs, according to the Christian Post.
"We are putting together a plan to create a conservative movie studio for all patriots to do projects that Hollywood would never do," Sabato tweeted. "No more blacklisting and no more injustice from the socialist's elites."
The first project, called "Trial Blazers," will feature other conservative actors, including Kevin Sorbo, Stacey Dash, Scott Baio, Kaya Jones, Kristy Swanson, and Dean Cain. Co-written and directed by Sabato, the movie tells the story of "the ultimate battle between good and evil, between darkness and light, between God and Satan himself," according to the movie's IMDb page.
In an interview with Fox Business' Maria Bartiromo, Sabato explained that the studio would produce moves "that are uplifting and where God is the center of attention."
Sabato's passion for the production company came after he lost everything in 2016 for supporting President Donald Trump.
"All my representatives left me, from agents to managers to commercial agents. I literally had to move, find a new job to survive and take care of my kids," he said in an interview with Variety magazine.
After an unsuccessful bid for Congress in California's 26th District in 2018, the actor left Hollywood and moved to Florida for a job in the construction industry. It was after he heard several stories similar to his own that he joined forces with other actors to raise funds for the studio.
"God has put me through this for a reason and it's only building me up to be stronger for what I have to do next," Sabato said.
In an interview with the Christian Post, he acknowledges that either "you find God or He finds you. There were times in my life, crucial times, that God has stepped up and helped me."
Photo courtesy: ©Getty Images/Kevin Winter/Staff
---
Mikaela Mathews is a freelance writer and editor based in Dallas, TX. She was the editor of a local magazine and a contributing writer for the Galveston Daily News and Spirit Magazine.
---
---